As we speed through December it's great to look back over the past year but also to talk about what we're planning for 2023 – it's been an eventful year but there's so much to come in the future!
As always, we've been focussing our research and development work on improved laboratory solutions; apparatus that's easier to use, more versatile, more effective, has less impact on the environment, and cost effective as well as utilising new technology for both industry and academia.
There have been many changes and additions throughout the year – just a few of these include:
Constantly striving to provide the best service for you
Over the last year and in our planning for 2023, we have continued investing in our engineering, warehousing, and operational facilities to offer a first class service for our customers.  We have updated our in-house software tools to enable better communication and tracking, and we've continued to invest in our team members – in particular with ongoing training across our logistics team to ensure you get the best delivery experience possible – wherever you may be in the world.  In addition we've expanded our accounts, operations,  marketing, and technical support teams, and improved facilities company-wide.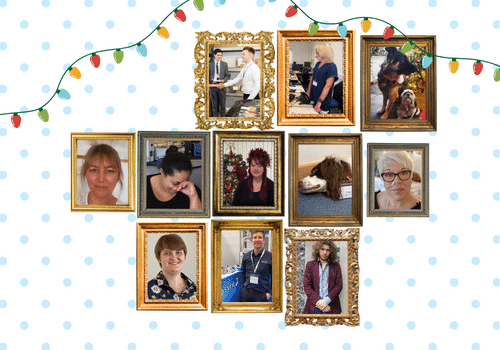 Worldwide support – without stepping outside your lab
We launched our state-of-the-art demonstration suite in 2022 which enables us to carry out training sessions, product demo's, solution-finding discussions, and speak face-to-face with our customers as well as our distribution network.  This resource has proven invaluable in a multitude of ways; reducing travel and wasted time (ours and yours!), improved our reaction times to meet your requests, allowed our technical experts to better share their knowledge, and brought us all together when working remotely.
So what can you look forward to for 2023?
Our planning ahead for 2023 includes continued ramping of R&D and will see us building more partnerships and furthering our developments that are designed to make your lab life easier!  Sustainable chemistry solutions are of course as essential part of what we look to build upon but they cannot come at the expense of usability, performance and cost.  At Asynt we look at the whole picture, designing new and novel solutions that truly meet the needs of scientists in research and in business.  Watch our for new range of Asynt electrochemistry tools in 2023 too!
Solanine and the chemistry of roast potatoes: click HERE to read the blog
We couldn't do any of this without you!
We are incredibly proud to continue playing our small part in your research – helping you to get your job done, enabling you to carry on making scientific advances, fight disease, improve drug delivery research, and everything else you do! Whether you're using our turn-key laboratory solutions or a novel solution we've built with you, we are so grateful for the trust you put in us. We would like to take this opportunity to tell you how grateful we are for all of your support throughout 2022 – we couldn't do any of this without you so thank you!
Wishing you the merriest of Christmases and a truly happy new year, from the Asynt team.  We'll see you in 2023!
Don't forget to register to receive our monthly newsletter before you go…
You can see the last 3 editions below:
| | | |
| --- | --- | --- |
| Sept 2022 | Oct 2022 | Nov 2022 |