A fresh outlook in chemistry technologies
Asynt is a global provider of world-leading technologies and services for scientific research. Developed by chemists for chemists, our laboratory equipment responds to the real demands of industry and academia worldwide, providing solutions from benchtop to kilo lab scale and beyond.
More about Asynt
Building a more sustainable & effective way of working in the laboratory
Since inception in 2003, Asynt has developed numerous tools to enhance sustainability in the laboratory.  Key examples include the DrySyn range (a clean, safe alternative to oil baths and heating mantles) both reducing costs in purchasing/disposal of oil and a 35% reduction in energy consumption, and the CondenSyn range of waterless air condensers which are used all around the world in place of traditional water condensers.  CondenSyn reduces water waste & loss of samples, provides accurate & repeatable results, & is lightweight and easy to use.
Find out more about how we're improving sustainability in the lab
Unlocking Photochemistry in Flow Chemistry
Watch the free on-demand informative webinar featuring Prof. Nikil Kapur and Prof. Steve Marsden from the iPRD, University of Leeds, UK
Visit our YouTube channel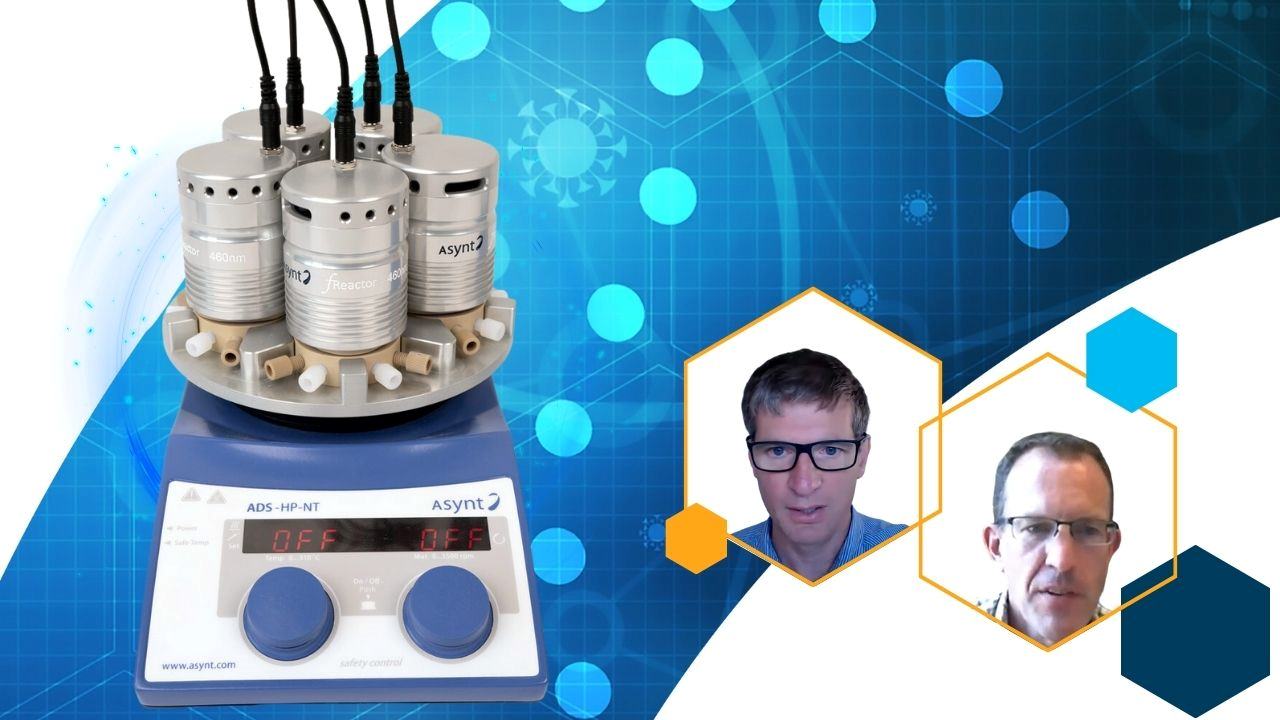 Made in Britain
Asynt continues to invest in the highest quality manufacturing in Britain, and expanding our local and national workforce reporting to our headquarters in Cambridgeshire, UK. 
With our in-house engineering, manufacturing and storage facilities we have full control of the supply chain, ensuring delivery of the highest quality laboratory apparatus – delivered when you need it.
Find out more
Recent News
Thank you for everything, 2023
Posted on: November 30, 2023

Martyn shares a heartfelt thank you for your support this year, and confirms final shipping dates!
Stay tuned!
Register now to receive details of new white papers, the latest tips on sustainable practices in the lab, independent product evaluations, guest blogs and much more.
Find out more