LightSyn Lighthouse
The Asynt LightSyn Lighthouse is a specialised photochemistry reaction vessel designed to safely provide equal light exposure to your sample batch and enable simultaneous magnetic stirring and heating.
Who is the LightSyn Lighthouse designed for?
The LightSyn Lighthouse is ideal for photochemists looking to obtain equal photon flux throughout their reaction medium. The reduced distance of the light to the sample, by channelling the light through quartz into the sample, increases the power the medium is exposed to.
As an easy-to-use device with built-in safety features to minimise exposure risks, it's a useful addition to the lab for any chemist looking to branch out into photochemistry.
The inlet and outlet valves allow customisability for a variety of uses, including gas reactions/bubbling, programmed reaction management, sample addition or removal, and potentially flow chemistry set ups with multiple LightSyn Lighthouse units.
Why do I need this in my lab? What problems will it solve for me?
This system prevents loss of light penetration into sample which, when it occurs, reduces photon flux efficiency.
This system delivers light directly into the sample, giving equal light penetration and reducing loss of energy.
Home-made photochemistry systems can be complicated and potentially unsafe setups that can prove hazardous to the user. With LightSyn Lighthouse, the built-in microswitch stops exposure to light by requiring the device to be sealed, and the on/off usage is simple to navigate.
Temperature: Ambient to 80 ᵒC
Temperature with cooling ring: -30 ᵒC to 80 ᵒC (dependent on circulator system)
Stirring: Magnetic stirring with agitation bar
Internal capacity: The lighthouse can hold 18 mL plus a stirrer bar, maximum volume.
Base capacity: Either single, or up to 3 positions
Inlets: 1 Gas inlet (hosebarb for 8mm ID tubing included) and 2 inlets/outlets (for sampling/additions)
LED: 10 W
Material: Anodised aluminium
Popular purchase options:

ADS28-460: Single Position LightSyn Lighthouse – 460 nm
ADS28-365: Single Position LightSyn Lighthouse – 365 nm
ADS28-LA-460: 460 nm Light Assembly for LightSyn Lighthouse
ADS28-LA-365: 365 nm Light Assembly for LightSyn Lighthouse
ADS28-ACC: Accessory Pack for LightSyn Lighthouse
ADS28-TUBES: Spare Pack of Glass Vials
ADS28-PROBE: Spare Quartz Probe

NEW: Light assemblies now included in our range:

ADS28-LA-940
ADS28-LA-623
ADS28-LA-590
ADS28-LA-523
ADS28-LA-410
ADS28-LA-WHITE
ADS28-LA-740
ADS28-LA-395
ADS28-LA-850
ADS28-LA-390
UK / Europe / Global Delivery
Developed in collaboration with our clients / Bespoke design service
Committed to developing sustainable & practical improvements for scientists worldwide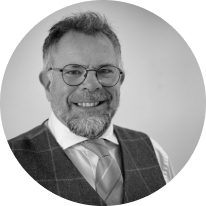 Asynt's unique range of innovative and sustainable products/services are developed by chemists for chemists - to make your lab life easier.
Martyn Fordham, MD
Customers also purchased