The purpose of this privacy policy is to explain how information gained via this website may be used.
Who manages this website?
This website is managed by Asynt Ltd
Registered Office address:
Unit 29 Hall Barn Road Industrial Estate
Isleham
Cambs
CB7 5RJ
What personal information do we collect and what we do with it?
Personal data can be collected from:
Contact form
Online product information request
Information is only collected to enable Asynt Ltd to fulfill your request. Your email address may be used to contact you with details relevant to Asynt Ltd. We will not knowingly share your personal information with any third party without your permission, except as required by law.  You may withdraw consent at any time by contacting us to request it via the details below.
What about 'Cookies'?
Cookies are small pieces of information which are often created when you visit a website. They are stored in the 'cookie directory' of your computer and help us count the number of times users return to our site. They contain no personal information and cannot be used to identify you.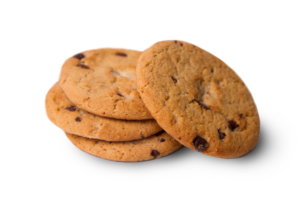 Most web browsers automatically accept cookies, though you do not have to. If you wish to disable cookies please refer to your user manual or consult the 'Help' portion of the toolbar.
Right to request information
You have a right to request a copy of any personal data held by Asynt Ltd. To obtain a copy of this information you should contact Asynt Ltd at the address below. Asynt Ltd reserves the right to charge a small fee to cover the costs associated with administering this service.

Contact Details:
Asynt Ltd.
Unit 29 Hall Barn Road Industrial Estate
Isleham
Cambs
CB7 5RJ
Telephone: 01638 781709
Email: [email protected]
Links
Please be aware that our website links to other websites. These are outside our control and are not covered by this Privacy Policy. We suggest that you read the privacy statement on any other website you visit.
Security
Your privacy and confidentiality is important to us. Asynt Ltd take all reasonable precautions to protect all personal data, however we cannot be responsible for loss or misuse of data by unauthorised persons.
Google Recaptcha
This site is protected by reCAPTCHA and the Google Privacy Policy and Terms of Service apply.