Custom MULTICELL Parallel High Pressure Reactors
Asynt offers cost-effective custom MULTICELL parallel high pressure reactors for scientists worldwide.  This highly customisable and lightweight platform is suitable for numerous stirred or non stirred applications. These include hydrogenations and applications where air sensitive materials are used or any other reaction where pressure or temperature are required.
These offer the user the ability to screen 10 x 30 mL reactions at pressures of up to 100 bar as standard but this can be extended with customisation options (see below).
Our custom MULTICELL parallel high pressure reactors can be used with a standard hotplate stirrer or can be customised to have multiple temperature zones.
Customise, don't compromise
There are a wide variety of factory options available to customise this versatile parallel reactor, from facilities for internal cell measurement, sealed sample/additions valves, condenser jackets, electrical heating options, liquid charging systems, gas supply/mixing systems, air driven stirrer, purged chamber for heaters, and many more.  We can also build these reactors from alternative materials, allowing for greater heat capacity and use with particular chemicals.
Types of chemistry typically carried out on these parallel pressure reactors:
Carbonylations
Hydrogenations
Homogeneous and heterogeneous catalysis
Catalyst Screening, reaction optimisation & materials testing
Parallel synthesis
Super critical studies
Corrosion testing
One simple closure
Fail safe mechanism
10 x 30 mL vessel in 316 stainless steel as standard, but many factory options available to customise to suit your precise requirements
Homogeneous and heterogeneous catalysis
Hydrogenation
Parallel Synthesis
Screening
100 Bar @ 300 o

C

316 stainless steel (other materials available)
Please contact us to discuss your requirements.
UK / Europe / Global Delivery
Developed in collaboration with our clients / Bespoke design service
Committed to developing sustainable & practical improvements for scientists worldwide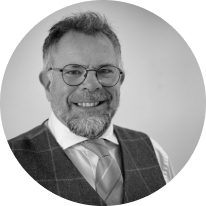 Asynt's unique range of innovative and sustainable products/services are developed by chemists for chemists - to make your lab life easier.
Martyn Fordham, MD
Customers also purchased