Asynt was formed in July 2003 with the aim to develop, supply and support new, sustainable and novel products central to the laboratory. Providing world-leading technologies for scientific research, Asynt's unique range of innovative products and services are developed by chemists for chemists.
About us: what's special about Asynt
At Asynt we are committed to investing in new technologies that respond to the real demands of industry and academia. Effective. Sustainable. Safe.
Since inception, we have developed the highly versatile DrySyn range (a clean, safe alternative to oil baths and heating mantles) both reducing costs in purchasing / disposal of oil and a 35% reduction in energy consumption.  These oil-free heating blocks provide brilliant thermal performance without the associated risks of using standard oil-based systems.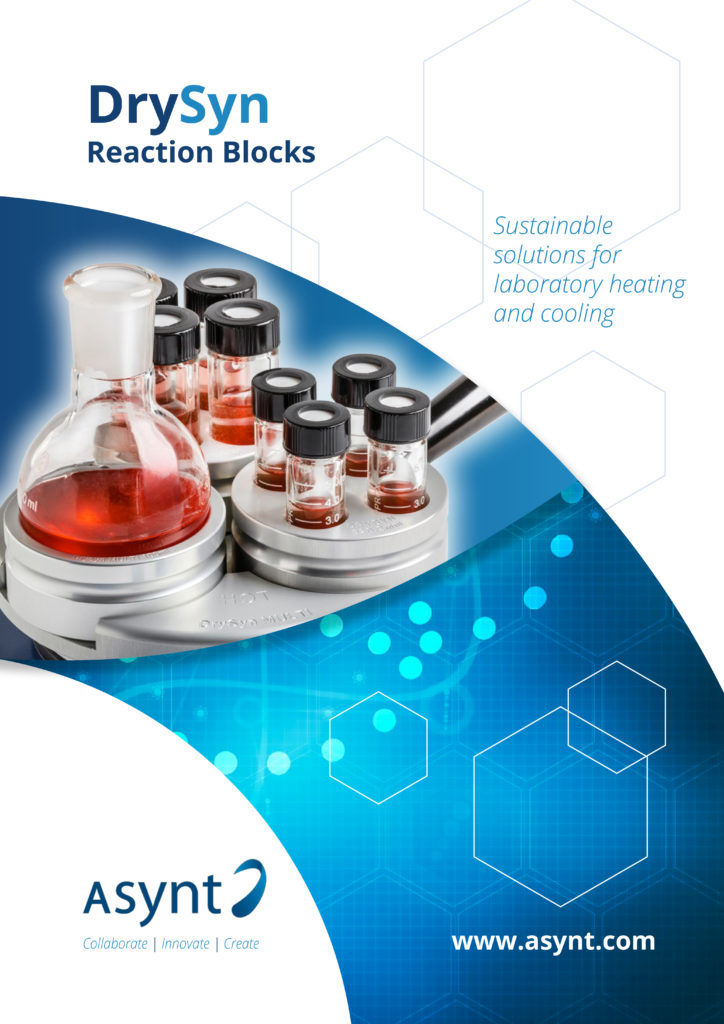 We also pride ourselves in reducing laboratory water consumption using our waterless air-cooled CondenSyn units which will not only help save the environment but also reduce the risk of lab floods and save you money.  In addition, we also offer a diverse range of highly effective water circulators.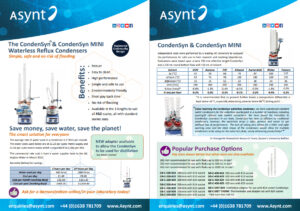 Key product lines available in addition to the DrySyn and CondenSyn ranges include:
fully-customisable ReactoMate jacketed reactor systems that allow scale-up from 100mL to 100L, providing a safe and simple solution to your process development needs.
High pressure reactors in single or multi-position formats with options from small volume turnkey solutions to comprehensive bespoke systems, all designed & manufactured in Britain.
fReactor is the accessible benchtop Flow Chemistry solution for every lab, now with options for Photochemical reactions
Illumin8: the ultra-safe, simple to use, parallel Photo Chemistry reactor.
Laboratory equipment from renowned scientific manufacturers such as Adam Equipment, BioChromato, Bohlender, Bronkhurst, Buchi, Buddeberg, IKA, IMTEK, Grant, Hannah Instruments, Huber, J-Kem, Julabo, Frozen in Time, Nevolab, Stirling Cryogenics, Swissgas, Steroglass and Vacuubrand amongst others.
With a broad range of scientific equipment and consumables ranging from bench top laboratory scale to pilot plant and beyond both in the chemical and biological sectors you can be sure to find the right apparatus to meet your needs if it's out there.  If it doesn't exist yet we'll work with you to develop a bespoke solution – we call this the "Asyntise" process.  By combining our knowledge and expertise with yours we can create practical tools for your research needs.  These products may be in the form of a one-off custom piece or could evolve into a commercial product useful to a wider audience.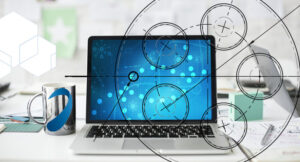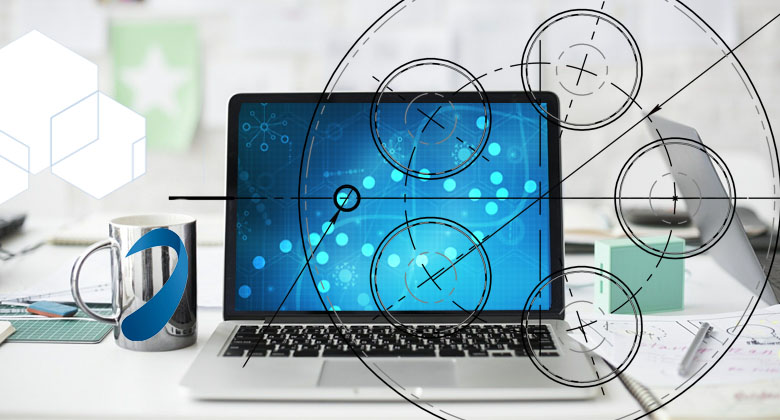 Asynt's Managing Director, Martyn Fordham, spent almost twenty years dealing with the requirements of research chemists (at the outset just custom glassblowing) before forming Asynt.  For Martyn, having the right staff who are both knowledgeable and dedicated to customer support has been the key to Asynt's successful growth.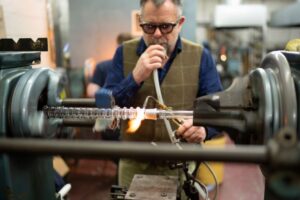 Our team has extensive experience in manufacturing, engineering, scientific glassblowing, and in the laboratory.  We work hard to help our customers find the best possible solutions and are committed to continuing our long history of meaningful in-house product development, making your research more productive and effective.
If you'd like to speak to us about your current requirements then please either give us a call on +44 (0)1638 781709, send an email to us via [email protected], book an online One2One chat at your convenience, or click the LIVECHAT icon at the bottom right corner of your screen now.