Safety & Best Practice in the laboratory is paramount.
Always given the highest priority, it's an integral part of our product design work and something we revisit on existing products too, so we're always offering you the safest possible way of carrying out your chemistry.
The Laboratory Safety Institute

We've partnered with this amazing non-profit educational institute who provide safety courses and consulting services for chemical laboratories worldwide.  Connor and the rest of the team at LSI are really down to earth, and really upfront about how safety in the lab has to be something that everyone wants, rather than something they feel policed on and dictated to.  They offer fantastic face-to-face training for those who are in the US, but also have a huge range of online training courses, webinars, and DVD training courses for those further afield.  These and their free intro videos will be helpful for those keen on improving safety in their own lab, and for those responsible for supporting others in their lab safety efforts.  Click through to find out more about the options available to you, and why we are so happy to have found The Laboratory Safety Institute!
Download our complementary Best Practice Guide
Asynt has worked together with renowned Chemists and Safety Advisers, Dr I Smellie* and Dr N Langerman**, to bring you this useful publication; Our "In Best Practice Guide to Safe Laboratory Heating with Heating Blocks" is a short PDF guide we  are proud to offer with our compliments.  Simply click the image or the link below to download your copy now, free of charge.
Asynt Safety – Best Practice Heating Guide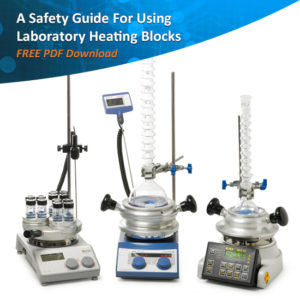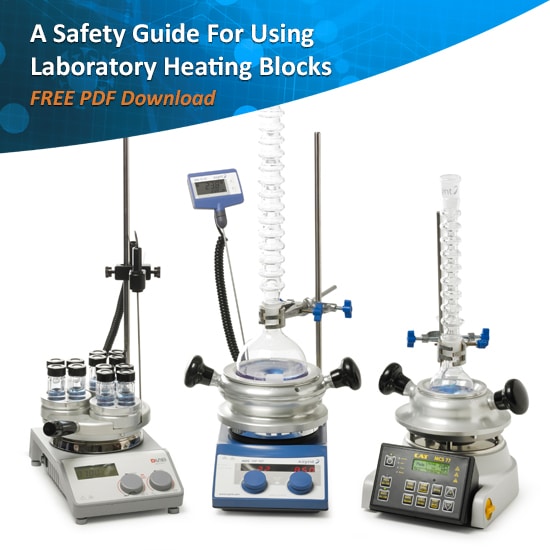 *Dr Iain Smellie, University of St Andrews www.st-andrews.ac.uk
**Dr Neal Langerman, Ph.D. Advanced Chemical Safety, Inc. www.chemical-safety.com
Safety & Best Practice with the Asynt Magnetic Hotplate Stirrer Kit
Martyn Fordham demonstrates the key safety features of the Asynt hotplate stirrer kits in our short video, below, sharing details of the 3 individual safety circuits built in to every one:
You can also read his informative blog on laboratory safety HERE where he talks us through some of the key elements in the Asynt portfolio designed specifically to keep scientists safe.