PressureSyn – High safety reactor
PressureSyn – High Safety Reactor:  Asynt has collaborated with The University of Nottingham to bring their expertise & respect for the safety aspects of working at high pressure in the laboratory to the general market in the form of PressureSyn; an accessible benchtop scale high pressure reactor, with novel safety features built-in.
Why is PressureSyn so unique?
With a vessel volume of 125 mL, maximum working pressure of 180 bar and temperature of 200 °C with heating via any hotplate & stirring via magnetic flea, what's significant about PressureSyn is the unique safety key & locking clamp mechanism that does not allow the vessel cover to be removed whilst any pressure remains in the system. Every safety key & clamp are unique therefore ensuring that it cannot be undone with a spare, and include features which automatically release any residual pressure prior to removing the cover. This high-safety single laboratory pressure reactor also features a double pressure relief system with both a bursting disk & pressure relief valve.
PressureSyn laboratory pressure reactors are designed to work on any magnetic hotplate stirrer; a special DrySyn adapter plate allows the secure placement of the reactors on the hotplate stirrer; together with enhanced temperature transfer and the ability to control external temperature from a standard 3 mm thermocouple.
Designed, manufactured & tested in the UK, from traceable certificated 316 stainless steel.
Maximum working pressure of 180 bar & 200 °C
Comes with a pressure relief valve, and a bursting disk as standard.
Unique bracket with locking clasp so the system can be easily set up and disassembled but cannot be disassembled when under pressure.
Pressure relief needle valve with a built in key that can be used to unlock the clasp only once any residual pressure is released.
Fits a specially designed DrySyn adapter base plate for use on a standard magnetic stirrer hotplate, to 200 °C.
Agitation via magnetic stirring bar.
Gas inlet/outlet valve with compression fitting for attaching to steel pressure tubing.
Additional (spare) 1/8″ NPT port for customers own attachments.
Optional spares pack which comprises 5 additional o ring seals and compression fittings.
Optional digital thermometer and extension cable.
UK / Europe / Global Delivery
Developed in collaboration with our clients / Bespoke design service
Committed to developing sustainable & practical improvements for scientists worldwide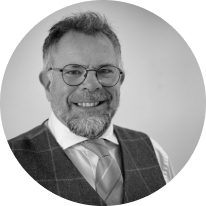 Asynt's unique range of innovative and sustainable products/services are developed by chemists for chemists - to make your lab life easier.
Martyn Fordham, MD
Customers also purchased