Are you interested in joining our team?
Due to increased demand on our services and products we are looking to expand our team to include a Technical Operations Specialist, based at Asynt HQ.
Asynt prides itself on its ability to build strong relationships with customers, suppliers, and distributors and for this reason we are looking for a dedicated team member to take on this super-exciting role. Do you want to join in the fun and work with an amazing team?  This is a challenging and exciting role at Asynt and brings with it a wealth of opportunity and creativity to join a growing and dynamic company.

The Role
This will be a multi-disciplinary role where you will be both supporting the sales process and in addition helping with our development and production teams (internal and external) to ensure that our growth targets can be achieved.
Responsibilities include:
Updating and maintaining current product lines and data
Sourcing materials and components required from our distribution and supplier network, forging good relationships with multiple supply sources.
Liaising with our engineers and glassblowers to produce quick and easy engineering solutions whilst supporting our sales team in the process.
Mitigating bottlenecks in delivery times and supplier delays
Helping forge relationships with our external collaborators on ideas and concepts for new product development
Project planning – including details on expenditure, timelines and modules required
Checking and delivering accurate instruction manuals, including video footage and written documents
Helping the sales team with quotation requests, trouble shooting and technical drawings
It's all about YOU
Communication is paramount. Being able to articulate instructions and information in a positive and cheerful manner, in both a written format and orally (face to face with a customer and remotely via Teams or Zoom) to our customers in the UK and internationally.
Technical excellence is essential. This person must have the ability to help with complex products, whether that's preassembly and testing, or ensuring packages offered are correctly put together and will function as intended.
Excellent attention to detail, time management and priority planner with a proactive attitude and go-getter mentality
Team builder and interactor with contagious positive enthusiasm and drive
We love progression, and really appreciate receiving ideas on improving protocols, software, and general day to day activities.
Teamwork is essential, as is working on your own. Must have the drive, determination, and initiative to do both well.
Location
The job is office based in Isleham, Cambridgeshire. (CB7 5RJ)
We would prefer someone situated close to, or nearby to, this location
The job package will include:
5 weeks holiday rising to 6 weeks after 3 years of employment, plus Bank Holidays.
Contributory Company Pension
Career development & training opportunities
Well-being support from Pirkx
Requirements
A technical background – maybe to degree level, maybe in chemistry
Clean driving license
Very competent with Teams, Zoom, and all Microsoft packages
Experience working with a CRM and inputting data an advantage
Does this sound like you?
If you'd like to contact us, please kindly send an email to [email protected] in the first instance or complete the short form on our contact page with a little information about yourself and we'll go from there… We can't wait to hear from you!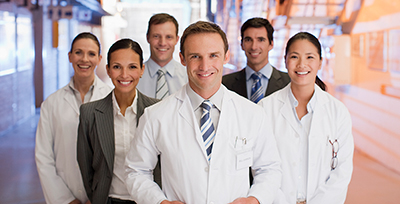 Don't forget to follow us on your favourite social media platform to be the first to hear about any further updates from the Asynt team: