Multicell Parallel High Pressure Reactors
Designed to be used in conjunction with a simple bench top magnetic stirrer or stirrer/hotplate
The Asynt Multicell Parallel High Pressure Reactor is a cost effective lightweight unit fabricated in 316 Stainless Steel suitable for numerous stirred or non stirred applications. These include hydrogenations and applications where air sensitive materials are used or any other reaction where pressure or temperature are required.
As standard these offer the user the ability to screen 10 x 30 ml reactions at pressures of up to 50 bar and up to 200 °C, all at the same pressure and temperature. We now offer upgrades to the system to cover a wider range of requirements:
Higher pressures to 100bar
Temperatures to 350 °C
Individual temperature control for each reactor cell
Alternative materials, Hastelloy, Inconnel for example.
Larger volumes (4 positions) to 150 mL
Sampling under pressure
Additions under pressure
Individual pressure setting for every reactor cell.
In addition to the above we can still provide quotations for a custom versions to meet your needs more precisely
Chemistry:
Carbonylations
Hydrogenations
Homogeneous and heterogeneous catalysis
Catalyst Screening, reaction optimisation & materials testing
Parallel synthesis
Super critical studies
Corrosion testing
One simple closure
Fail safe mechanism
10×30 ml vessel in 316 stainless steel
Homogeneous and heterogeneous catalysis
Hydrogenation
Parallel Synthesis
Screening
100 Bar @ 300 oC
316 stainless steel
UK / Europe / Global Delivery
Developed in collaboration with our clients / Bespoke design service
Committed to developing sustainable & practical improvements for scientists worldwide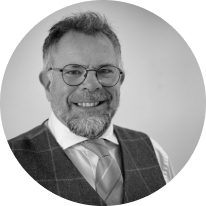 Asynt's unique range of innovative and sustainable products/services are developed by chemists for chemists - to make your lab life easier.
Martyn Fordham, MD
Customers also purchased