Lab-Bubble Glove Bubble
The Lab-Bubble is a fantastic piece of containment equipment that can be used to provide many different types of safety or controlled environments required simply by using additional components to change the function of the enclosure.
The Lab-Bubble is designed and tested for a number of applications:
Chemical Handling, Weighing, Powder handing, PCR work, Aseptic handling, Dry environments and even Temperature and Humidity environments
This Glove Bubble provides a safe and user friendly environment.
Sealed environment for sample handling.
Basic Glove Box design

Easy to use

Easy to clean

Easy to upgrade – there are several options on the gloves you can choose depending on the work you intend to carry out, and the chemicals you intend to use.  The standard Glove Bubble comes with hypalon gloves.

Available in a great variety of funky colours for your lab!
There are also a number of other Lab-Bubble configurations designed for safe and efficient lab use:
PCR Bubble
Glove Bubble
Bio Bubble
Safety Bubble
Get in touch for more details or a free demonstration in your own lab!
Clean air tested for Class 100 condition and supplied with short wave florescent UV decontamination lamp.
The base section is constructed from 10mm thick chemically resistant HDPE and the top is constructed from moulded cast acrylic providing excellent visibility.
Strong construction for durability
UK / Europe / Global Delivery
Developed in collaboration with our clients / Bespoke design service
Committed to developing sustainable & practical improvements for scientists worldwide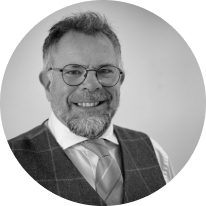 Asynt's unique range of innovative and sustainable products/services are developed by chemists for chemists - to make your lab life easier.
Martyn Fordham, MD
Customers also purchased