Climatically controlled enclosure
ClimateZone Containment Cabinets (or "glove boxes") provide a safe climatically controlled temperature and humidity environment for pharmaceutical drug sample testing.
The ClimateZone mobile environment is ideal for pharmaceutical testing applications such as MDI and DOI impactor testing for inhalable drugs where guaranteed climatic environments are required.
Construction:
1. Stainless steel skeletal frame
2. Removeable clear acrylic panels
3. Black phenolic resin base
4. Stainless steel mobile bench
Dimensions:
1. 1500mm x 700mm x 1850mm (WxDxH)
2. 2000mm x 700mm x 1850mm (WxDxH)
3. 2500mm x 700mm x 1850mm (WxDxH)
4. Custom built solutions available
Contact us to discuss your requirements today!
Selectable temperature and humidity profiles
Independant temperature and humidity logging
Mobile, flexible design
Custom built colutions available to suit testing application
Air Flow Alarm ensures operator safety
Safe change HEPA Filtration
Safe working environment for the handling of active pharmaceutical drug substances
Energy saving – no external HVAC control required
Temperature range: 15 degrees C to 35 degrees C (+/-1 degree)
Humidity range: 15%RH to 90%RH (+/-3%)
Independant logging measurement
UK / Europe / Global Delivery
Developed in collaboration with our clients / Bespoke design service
Committed to developing sustainable & practical improvements for scientists worldwide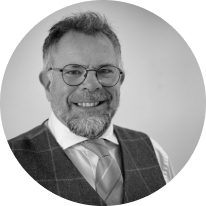 Asynt's unique range of innovative and sustainable products/services are developed by chemists for chemists - to make your lab life easier.
Martyn Fordham, MD
Customers also purchased