Asynt announces the expansion of it's unique LightSyn photochemistry platform with a range of accessible heating and cooling temperature control solutions.
With photoreactors designed to suit both batch photochemical reactions and parallel reactions in tubes/vials, global lab experts, Asynt, have launched complimentary bases for the platform which are suitable for both heating and cooling – providing optimum temperature control throughout the users' reaction.
Take control of the temperature in photochemical reactions with LightSyn
These compact and low-cost bases, with a temperature range of -30 °C to 80 °C when connected to an appropriate circulating thermostat, work alongside the integral cooling fans of the safe and effective photoreactors themselves.  This enables scientists to take complete control of the temperature of their reaction, providing more accurate results and increased repeatability.
LightSyn Illumin8


Parallel photoreactor

LightSyn Lighthouse


Batch photoreactor

fReactor with PhotoFlow
Modular Flow Chemistry & photochemistry system
Further information
To find out more about the Asynt range of photochemistry solutions, including photochemistry in Flow Chemistry, visit us at CHEMUK 2023 on 10th & 11th May, (stand E76) or go to: https://www.asynt.com/products/photochemistry/.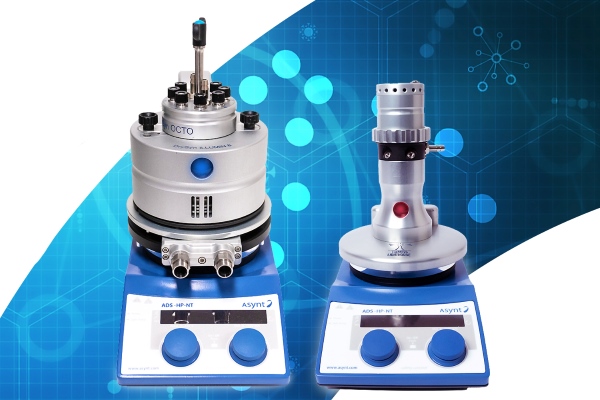 Complete temperature control with LightSyn photochemistry solutions from Asynt
Download this press release in PDF format HERE.
3 Nouvelle gamme LightSyn d'Asynt pour le contrôle des températures critiques sur les instruments de photochimie
Die neue LightSyn-Reihe von Asynt ermöglicht eine Regelung der kritischen Temperatur in photochemischen Tools
Nueva gama LightSyn de Asynt que permite el control crítico de temperaturas en las herramientas de fotoquímica