If you're interested in learning how to maximise your stirring with just a single magnetic hotplate stirrer then we think you'll love the DrySyn MULTI range.
Why choose DrySyn for parallel stirring?
With a huge range of flexible options to tailor your setup to suit your daily requirements, the DrySyn MULTI range is designed for both vials and round bottom flasks to be heated and stirred in parallel.
Dr Mike Kenny demonstrates how effective the system is for stirring:
Unsure which set up is the best for your chemistry?
The DrySyn MULTI-E can accommodate up to 3 x 100 mL round bottom flasks.
The DrySyn MULTI-M can accommodate up to 3 x 250 mL round bottom flasks.
The DrySyn MULTI-S can accommodate up to 3 x 500 mL round bottom flasks.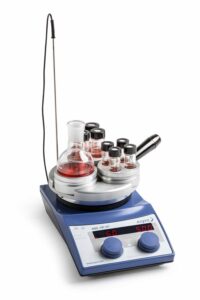 All three of these bases can be used with a single insert in the centre, can accommodate up to 3 x any of our standard or tapered DrySyn Reaction Vial Inserts, and are all compatible with one another so they're incredibly flexible and it quite literally takes seconds to change your configuration.  Every base is supplied with a heat resistant handle too and will fit any hotplate.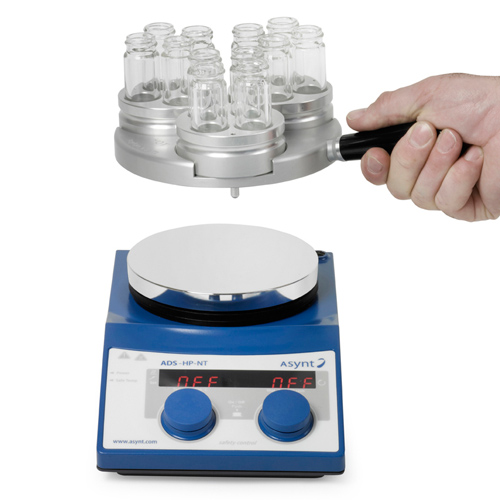 Available as handy kits, you can also buy all the bases and inserts separately.  See the entire range of parallel DrySyn solutions here: www.asynt.com/products/benchtop-synthesis-tools/drysyn-range/drysyn-multi-position-blocks/
Safe and secure clamping of parallel reactions
Another way to maximise your stirring is to ensure that your flasks are safely and securely clamped in to position.  We recommend the DrySyn MULTI Position Clamps as these allow you to effectively clamp up to three flasks at once and again, they're so simple and quick to set up.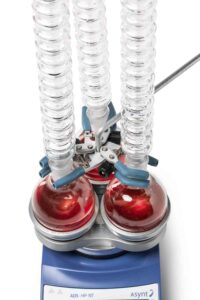 You can see our short video on how the clamps work via our product page here: www.asynt.com/product/drysyn-multi-clamp/
Interested in single reactions too?
DrySyn oil-free dry heating blocks are also available as a comprehensive range of kits and stand-alone units to suit your single reactions.  Designed to accommodate round bottom flasks from 25 mL to 5,000 mL, these are so simple to set up and put to work in your lab.  These, too, can be used on any hotplate no matter which brand you favour!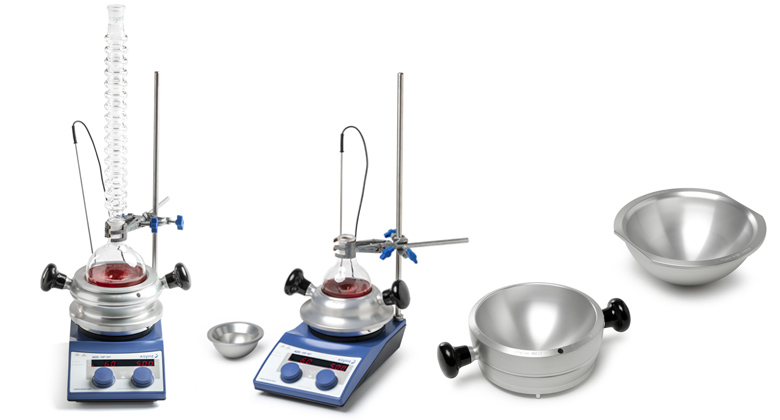 See our range of DrySyn solutions for single reactions here: www.asynt.com/products/benchtop-synthesis-tools/drysyn-range/drysyn-single-position-blocks/
Let's talk
If you'd like to talk with one of our chemists on how the DrySyn range could help make your lab life easier then you have a range of options available;  Pick up the phone and call on +44 (0)1638 781709, drop us an email to [email protected], or click the Live Chat bubble at the bottom right of your screen – whatever works best for you!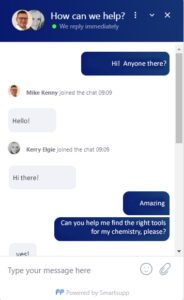 Get in touch now and find out how you can maximise your stirring!