Vacuubrand VSP3000 Pirani Gauge
For vacuum measurement especially in the fine vacuum range (1 mbar – 10-3 mbar), e.g. for working with rotary vane pumps, vacuum sensors based on the Pirani measuring principle (thermal conductivity) are typically used. Well known problems are corrosion, damage by sudden pressure change (e.g. rapid venting) and shift of accuracy due to deposits.
The innovative Pirani vacuum sensor VSP 3000 has a world's unique high chemical resistance, is mechanically rugged against rapid venting and splashwater proof in rough operating conditions. Easy to clean from deposits and quick visual control by the open design of the filament chamber. The measurement range covers atmosphere down to fine vacuum (10-3 mbar).
The VSP 3000 Pirani Gauge is suitable for use with the vacuum gauge DCP 3000 and the vacuum controller CVC 3000.
The combination VSP 3000 + controller CVC 3000 + solenoid operated valve of the type VV-B enables the control in the fine vacuum range.
UK / Europe / Global Delivery
Developed in collaboration with our clients / Bespoke design service
Committed to developing sustainable & practical improvements for scientists worldwide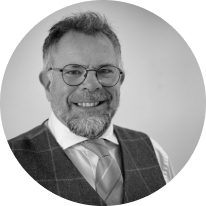 Asynt's unique range of innovative and sustainable products/services are developed by chemists for chemists - to make your lab life easier.
Martyn Fordham, MD
Customers also purchased