Vacuubrand RC6 Hybrid Pump
The RC 6 pump from Vacuubrand is a combination of a two-stage rotary vane pump and a two-stage chemistry diaphragm pump for optimized corrosion resistance.
The diaphragm pump maintains the oil reservoir under vacuum in order to keep the partial pressures of solvent vapours at levels below their condensation points and to reduce largely the concentration of oxygen and corrosive gases.
Reduced internal corrosion, even when working with corrosive vapors
Oil changes typically reduced 90% or more compared with rotary vane pumps alone
Excellent environmental friendliness due to efficient solvent recovery (accessory kit PC 8 with emission condenser; or as pumping unit PC 8)
Drastically reduced amount of waste oil for disposal due to extended service intervals
Ease of maintenance due to telescopic design
Accessories available separately:
Rubber vacuum tubing DN 10 mm (686002)
PTFE tubing KF DN 16 (1000 mm: 686031)
Stainless steel tubing KF DN 16 (1000 mm: 673336)
Kit PC 8 with emission condenser (699949)
Filter element oil mist fi lter RC (640187)
UK / Europe / Global Delivery
Developed in collaboration with our clients / Bespoke design service
Committed to developing sustainable & practical improvements for scientists worldwide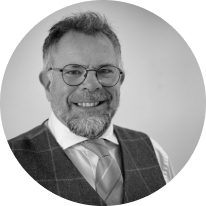 Asynt's unique range of innovative and sustainable products/services are developed by chemists for chemists - to make your lab life easier.
Martyn Fordham, MD
Customers also purchased