Vacuubrand ME4CNT
The Vacuubrand ME4CNT vacuum pump is configured for a high flow rate of gases combined with a ultimate vacuum of 70mbr.
It is perfect for use with large laboratory filtration systems and is also ideally suited to the BioChromato Smart Evaporator.
Chemistry-design diaphragm pumps are an excellent solution for continuous, oil-free pumping of corrosive gases and vapors. The one-stage construction provides the advantageous combination of high pumping speed and low ultimate vacuum down to 70 mbar.
All major parts in contact with pumped media are made of chemically resistant fluoroplastics. Well-proven PTFE sandwich diaphragms increase reliability and extend operating life. The new NT-series features further improved performance data, higher tolerance for condensates and simplified maintenance. The ME 4C NT is also available as chemistry vacuum system ME 4C NT +2AK with inlet separator to protect the pump against particles and liquid droplets, plus outlet separator to collect condensate.
Performance features
outstanding chemical resistance
high performance even at low vacuum levels
whisper quiet
low vibration
long diaphragm life, maintenance-free drive system
| | | |
| --- | --- | --- |
| Number of heads / stages | | 2 / 1 |
| Max. pumping speed at 50/60 Hz | m3/h | 3.9 / 4.3 |
| Max. pumping speed at 50/60 Hz | cfm | 2.3 / 2.5 |
| Ultimate vacuum (abs.) | mbar/torr | 70 / 52 |
UK / Europe / Global Delivery
Developed in collaboration with our clients / Bespoke design service
Committed to developing sustainable & practical improvements for scientists worldwide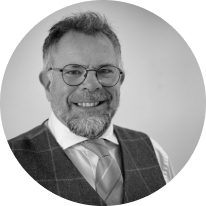 Asynt's unique range of innovative and sustainable products/services are developed by chemists for chemists - to make your lab life easier.
Martyn Fordham, MD
Customers also purchased