Smart Evaporator C1B
From BioChromato (Japan), the Smart Evaporator C1B enables scientists to carry out fast, effective evaporation in tubes without bumping.
Utilising a patented vacuum-assisted vortex concentration technology, the Smart Evaporator sets a new standard for labs tasked with drying sample tubes and vials.
How does the Smart Evaporator C1B work?
Using the spiral air flow generated by this unique concentration technology, the Smart Evaporator with its Spiral Plug technology, is able to rapidly concentrate even high boiling solvents, such as DMSO , DMF and water without heating to high temperatures.
Updates to the system for improved access
This comes with PTFE lining to a large bath offering safer working up to 100 mL flasks.  The Smart Evaporator C1B can now also accommodate taller tubes with easier & greater height adjustment than previous models,  but all models are compatible with the DrySyn Spiral Evaporator plugs.  In addition, the temperature control block in the C1B has been expanded from φ50mm to φ60mm to allow greater versatility with your chosen containers.  With amazing visibility you can see 360 degrees around your work.
NEW:  Spiral Plug E Series now available
See full details on the "Specification" tab.
The Smart Evaporator is a compact solvent remove / concentration system for sample tubes and vials up to 100 mL in volume that is easy to set up and fast to use.
Choose from 5 different standard sized plugs to suit your requirements.  If you're unsure how they should fit then BioChromato have a useful video to demonstrate this (below).
NEW:  Spiral Plug E Series now available
Cylindrical shape to fit with microtube aperture
3 helix slits reduce instance of samples escaping
VVC (Vacuum Vortex Concentration) method prevents bumping
These new plugs support evaporation directly from microtubes (also known as Eppendorf tubes) so there is no need to transfer samples into other vessels to concentrate them. This will reduce the risk of sample loss and contamination.
They are compatible with the C1B Smart Evaporator
Evaporation time is 5x faster than with nitrogen evaporators and centrifugal evaporators.
Supports fast evaporation of challenging solvents such as water.
Which size spiral plug suits my work?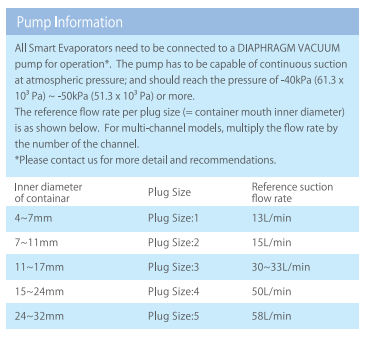 SP-E1 1.5 mL microtube compatible
SP-E2  5.0 mL microtube compatible
(Further details via datasheet HERE)
If you have any questions, or would like to chat about how this system would benefit your work, then please do contact us and we'll do all we can to help.
Now available for only £3,350 - offer valid to 22nd December 2023.
UK / Europe / Global Delivery
Developed in collaboration with our clients / Bespoke design service
Committed to developing sustainable & practical improvements for scientists worldwide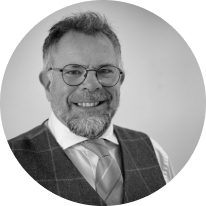 Asynt's unique range of innovative and sustainable products/services are developed by chemists for chemists - to make your lab life easier.
Martyn Fordham, MD
Customers also purchased