Buchi R-100 Rotary Evaporator
The Buchi R-100 rotary evaporator is a high-quality, entry level Rotavapor to meet the essential needs in classical laboratory applications.
It is capable of a manually adjustable rotation speed of 20 to 280 rpm and equipped with an action jack lift for manual lifting of the evaporating flask. Included is the selected condenser, 1 L receiving and evaporating flasks, 4L heating bath and a vapor duct (NS 29/32).
This package here shows the cold finger condenser/dry ice option as part of the set of P+G safety coated glassware. Water condenser option also available.
Pair with the Vacuubrand MD1C Vario PLUS vacuum pump for full vacuum control down to 2mbar.
Technical data
Rotavapor® R-100 (incl. Heating Bath B-100)
Weight (depending on glass assembly): 18 – 19 kg
Operating voltage: 24 V
Frequency: DC
Power consumption: 30 W, connected to Heating Bath B-100
Protection class: IP20
Angle adjustable: 0 – 35 °
Stroke distance: 145 mm (+ 115 mm extendable)
Rotation speed: 20 – 280 rpm
Flask size range: 50 – 4000 mL
Maximum flask capacity: 3 kg
Approval: CE
UK / Europe / Global Delivery
Developed in collaboration with our clients / Bespoke design service
Committed to developing sustainable & practical improvements for scientists worldwide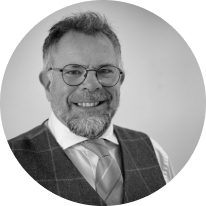 Asynt's unique range of innovative and sustainable products/services are developed by chemists for chemists - to make your lab life easier.
Martyn Fordham, MD
Customers also purchased