STRIKE Rotary Evaporators (20 L, 100 L)
Asynt offer a wide range of process chemistry laboratory rotary evaporators designed for industrial systems and R&D purposes.
STRIKE 20 is a 20 Litre rotary evaporator system and STRIKE 100 is a 100 Litre rotary evaporator system – both systems offer a range of customisable options and glassware can be tailored to meet your specific needs.
The STRIKE 20 and STRIKE 100 rotary evaporators feature an advanced touch-screen display controller, maintenance-free vacuum sealing system and multiple safety features to meet your process needs.
ATEX systems are available.
Total safety system
Working temperature range STRIKE 20: 0…150 oC
Working temperature range STRIKE 100: ambient to 150 oC
Accuracy +/- 2 oC
Resolution 0.1 oC
PID control
PT100 temperature sensor
Digital display
RPM STRIKE 20: 10; 150 
RPM STRIKE 100: 5; 100
Working vacuum range  STRIKE 20: 8; atmospheric mbar
Working vacuum range STRIKE 100: 0; 1000 mbar
Lift system STRIKE 20: hydraulic
Lift system STRIKE 100: electric
Glassware STRIKE 20:  20 L evaporation flask, 10 L evaporation flask, 6 L evaporation flask, 2 x 6 L or 1 x 10 L collecting flasks
Glassware STRIKE 100:  100 L evaporation flask, 50 L evaporation flask, 20 L evaporation flask, 20 L collecting flask.
UK / Europe / Global Delivery
Developed in collaboration with our clients / Bespoke design service
Committed to developing sustainable & practical improvements for scientists worldwide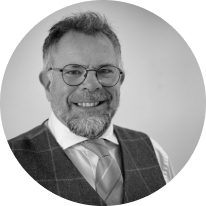 Asynt's unique range of innovative and sustainable products/services are developed by chemists for chemists - to make your lab life easier.
Martyn Fordham, MD
Customers also purchased