Genser Powervap rotary evaporator
Fully automated technical rotary evaporator with rotating flask 6 / 10 / 20 / 50 / 100 litre
Technical Details of the POWERVAP®
Automatic filling and emptying of the rotating flask (patented).
Automatic emptying of the distillate chamber.
Generation of a desired product concentration.
Floating rotating flask, which contents is controlled by means of an inclinometer (patented).
The floating rotating flask reduces mechanical stresses, to achieve by constant tightness, a powerful distillation, even under permanent operation.
Applications:
Excellent suitable for recovery of solvents.
Problem-free distillation of high boiling solvents.
Distillation of large amounts of solvent.
Concentration of extracts.
Concentration of fractions coming from HPLC.
UK / Europe / Global Delivery
Developed in collaboration with our clients / Bespoke design service
Committed to developing sustainable & practical improvements for scientists worldwide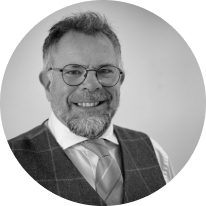 Asynt's unique range of innovative and sustainable products/services are developed by chemists for chemists - to make your lab life easier.
Martyn Fordham, MD
Customers also purchased