Water Bath Balls
Designed to cover open water baths so that a fixed cover is not required.
Ideal for rotary evaporators and all other heating water baths, simply pop these into the bath where they align to form an even layer covering the surface of the water completely.
The novel design of these hollow balls prevents heat loss and evaporation (up to 90%), reduce oxygen input, reduce odours and levels of algae growth in the water.
Made of Polypropylene, these may be cleaned.
Diameter 20 mm
Sold in pack of 1000 pcs
Use only for water up to 100 °C.
UK / Europe / Global Delivery
Developed in collaboration with our clients / Bespoke design service
Committed to developing sustainable & practical improvements for scientists worldwide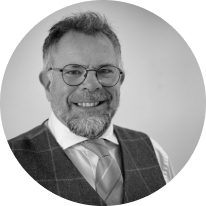 Asynt's unique range of innovative and sustainable products/services are developed by chemists for chemists - to make your lab life easier.
Martyn Fordham, MD
Customers also purchased