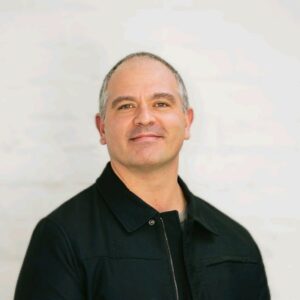 Dr Lou Aurelio from ADKL Labs Pty Ltd (our distribution partner in Australia) joins us to share his insight on how DrySyn helps users carry out multiple reactions simultaneously:
Need to put on more than one reaction but only have one hotplate? Then it's time to use your DrySyn MULTI-S Kit or DrySyn OCTO.
Analogue work can be repetitive, and a simplistic alternative is to set up multiple reactions on one unit. The DrySyn OCTO is fantastic for small scale (mg) reactions, but sometimes we like to scale reactions on the gram and the MULTI-S Kit is perfect for this. If you are not heating your reactions and just want to conserve space, then the MULTI-S Kit is great for this also. One MULTI-S Kit is the same as having 3 hotplate/stirrers!
Stage 1. Place your DrySyn MULTI-S plate on your hotplate and insert your temperature probe in one of the many insert holes either in the MULTI-S plate or one of the DrySyn heating blocks. Ensure that the temperature probe is removed from your workspace and in this case, it is at the back of the apparatus.
Stage 2. Place your reaction flasks in the DrySyn MULTI-S plate and secure your flasks by clamping with the MULTI-S clamp. Add your stirrer bars and reagents as needed and if anhydrous conditions are required this system is fine to use two or three neck flasks!
Stage 3. Place your Asynt waterless condensers on the flasks if you require reflux. On the left we have big boy and on the right little man (we like to name our waterless condensers 😉).
Stage 4. With both heating and stirring in the off mode on your IKA stirrer, dial in the target temperature and stir rate. In both reactions, ethanol is the solvent and setting the temperature to 90 °C is a perfect setting for reflux temp! You don't need to heat your reactions for reflux any more than 10 °C or so above the boiling point. This is sufficient to provide enough energy for the reaction and the internal temperature cannot go beyond the boiling point of the solvent, so it doesn't make sense to heat way beyond the boiling point.
Stage 5.  Sit back and watch your reaction go. As you can see in the video guide above, at the end of the reaction the product precipitates out! Perfect.
As always for all your labware, chemistry analytical and Asynt needs in or around Australia, you're welcome to contact ADKL Labs Pty Ltd who are Asynt's local distribution partner.
Interested in finding out more about the equipment Lou mentions? Links via the photos below!
| | |
| --- | --- |
| DrySyn MULTI-S Kit |  DrySyn 3-position clamp |
| Asynt Hotplate Stirrer Kit | FREE Best Practice Safety Guide |