Asynt hotplate stirrer package
What's included in the Asynt hotplate stirrer package?
With a hotplate stirrer, electronic contact thermometer, holding rod, support rod, boss head clamp and protective silicone cover you're all set to start stirring and heating at controlled temperatures.  Perfect for use with our DrySyn heating blocks and pressure reactors.
This kit has a number of built in safety features which are important to note:
Two independent control circuits within the hotplates.
Our complete kit comes with the additional safety and accurate control of a digital electronic contact thermometer thus giving you a total of three independent safety circuits.
Precise temperature control and stability to 0.5 °C.
An adjustable safety limit circuit within the hotplate stirrer ensures that a maximum set value can not be exceeded, especially suitable for teaching laboratories.  As this limit circuit is a totally independent temperature controller it offers extra safety over many other hotplate stirrers in case of circuit malfunction.
Digital display: Enables comparison of set and actual temperatures as well as stirring speed.  Monitoring of set values is also possible from a distance due to the excellent readability of the display.
High power bar magnet drive, ideal for viscous samples and parallel synthesis applications.
CE Certified, manufactured for Asynt in Germany
For safety purposes, allow 100 mm clearance on all sides of your hotplate when in use.
Stronger motor for a higher range of speeds
Integrated temperature control
Exact temperature and speed setting via digital display, even when switched off.
Hot Top indicator – hot surface warning to prevent burns.
With adjustable safety circuit of heating plate temperature
Safety magnetic stirrer with heating, suitable for unsupervised operation.
Bushing according to DIN 12878 for connecting a contact thermometer enables precise temperature control.
Enclosed assembly guarantees long service life.
UK / Europe / Global Delivery
Developed in collaboration with our clients / Bespoke design service
Committed to developing sustainable & practical improvements for scientists worldwide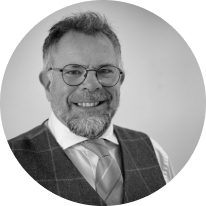 Asynt's unique range of innovative and sustainable products/services are developed by chemists for chemists - to make your lab life easier.
Martyn Fordham, MD
Customers also purchased