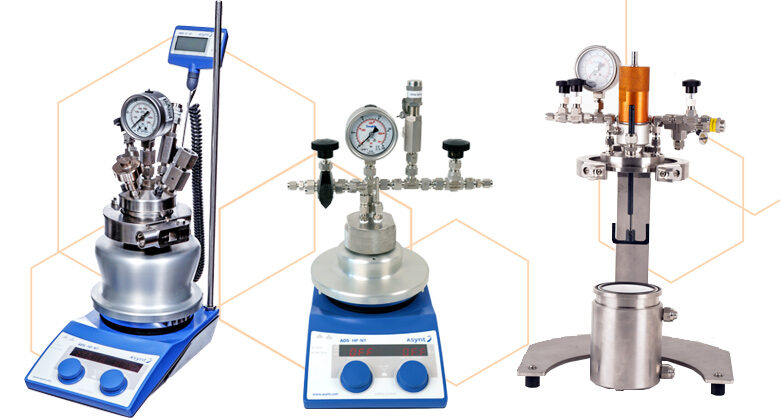 Single Position High Pressure Reactors
We offer a range of single position high pressure reactors, from simple small scale benchtop reactors to pilot scale systems.  Choose from our handy range of standard specification single cell pressure reactors, or customise your options and choose a bespoke pressure system designed for your individual chemistry requirements.
The Asynt single position high pressure reactors range includes the unique ultra-safe, PressureSyn, which features the novel locking system designed to prevent opening whilst any residual pressure remains in the system.  Designed in partnership with Nottingham University, UK, this system has proven popular in laboratories all around the world.
There is huge scope for customisation of any of our pressure reactor systems with different construction materials, pressure and temperature ratings, alternative accessories – so your pressure reactor can be tailored to the chemical resistance, pressure and temperature your reaction requires.  Talk to our chemists today to discuss your needs!