DrySyn Pressure Reactor Adaptor
The DrySyn Pressure Reactor Adaptor is made to measure for your individual reactor, enabling it to be positioned perfectly on a standard hotplate.  Made from anodised aluminium, this is designed to last and provide safe and secure fitment and excellent heat transfer.  Being centred, as well as secured, is a significant setup step for your pressure reactor to ensure the best stirring. By design, the DrySyn Pressure Reactor Adapter is completely hollow which aids this aim.
Manufactured in the UK by our in-house engineers, each pressure reactor adapter is finished beautifully to suit any benchtop cylindrical high pressure reactor.  Whether you're working at tiny volumes or larger ones, each DrySyn Pressure Reactor Adapter is perfectly designed and adapted for your reactor.
The bottom of the adapter features removeable feet so it can be situated effectively on any shaped hotplate.  Additionally, on the top of the adapter there is a hole to accommodate your temperature probe for accurate temperature control.
If you'd like to discuss the options available please don't hesitate to contact us.
Custom made reactor adapter to suit any benchtop cylindrical high pressure reactor.
Anodised surface for high chemical resistance.
Hole for temperature probe.
Removeable feet for fitment to any hotplate.
Fully recyclable.
UK / Europe / Global Delivery
Developed in collaboration with our clients / Bespoke design service
Committed to developing sustainable & practical improvements for scientists worldwide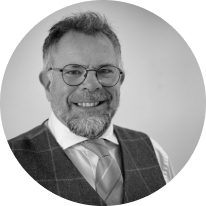 Asynt's unique range of innovative and sustainable products/services are developed by chemists for chemists - to make your lab life easier.
Martyn Fordham, MD
Customers also purchased