PressureSyn Reaction Vial Insert
The PressureSyn Reaction Vial Insert is designed to suit 6 x 2 mL autosampler vials for use with the PressureSyn high safety reactor.  These vials are often used for carrying out very small-scale reactions, for gas chromatography, liquid chromatography, mass spectrometry to name a few examples.
Precision engineered from aluminium, the PressureSyn reaction vial insert features a long stemmed stainless steel handle to allow for easy removal from the vessel body.
The PressureSyn pressure reactor is a single cell reactor system with a vessel volume of 125 mL, maximum working pressure of 180 bar, and temperature of 200 °C.  Heating and stirring is carried out via magnetic hotplate stirrer and magnetic flea using a special DrySyn adapter plate to secure the placement of the reactor. This provides enhanced temperature transfer and the ability to control external temperature from a standard 3 mm thermocouple.
What is so special about the PressureSyn is the unique safety key and locking clamp mechanism which prevents the vessel from being opened whilst any pressure remains within.  Every key and clamp are unique to that vessel, making it incredibly safe.  This system was designed by experts at the University of Nottingham (UK) and developed as a collaborative project with Asynt.
Find out further details about PressureSyn HERE.
Engineered in the UK
Manufactured from 316 stainless steel and aluminium
Precision engineered to suit 6 x 2 mL autosampler vials
Use to convert the single cell PressureSyn high safety reactor in to a parallel reactor
Part number: HPR-125-RVI
UK / Europe / Global Delivery
Developed in collaboration with our clients / Bespoke design service
Committed to developing sustainable & practical improvements for scientists worldwide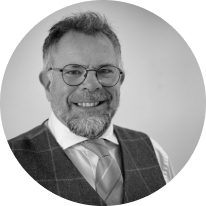 Asynt's unique range of innovative and sustainable products/services are developed by chemists for chemists - to make your lab life easier.
Martyn Fordham, MD
Customers also purchased