Plant scale pressure reactors
The Asynt pressure reactors are available from 5 ml to 50 litres as standard, custom made to your exact requirements.
Pictured here is a recent custom made jacketed 20L pressure reactor for high viscosity materials.
Get in touch to discuss your requirements, or to find out more about how we have provided tailored solutions to other customers with this kind of requirement.
All plant scale pressure reactors are custom made in the UK to your specification. Choose your required size, pressure rating, build materials, and any particular customisation required to suit your purpose.
We'll work closely with you to specify a system that covers all your requirements.
UK / Europe / Global Delivery
Developed in collaboration with our clients / Bespoke design service
Committed to developing sustainable & practical improvements for scientists worldwide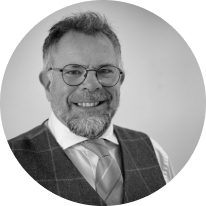 Asynt's unique range of innovative and sustainable products/services are developed by chemists for chemists - to make your lab life easier.
Martyn Fordham, MD
Customers also purchased