Special Offer Packages
NEW Special offer packages designed for waterless reflux in single or parallel:  these provide exceptional value for your laboratory.  Choose from the option best suited to your preferred configuration and work safely and sustainably without the hazards of hot oil, or potential flooding!
The four special offer reflux packages are:
Please contact us for pricing and further information.
These package deals are valid from 1st July to 31st December 2023. Terms & conditions apply.
UK / Europe / Global Delivery
Developed in collaboration with our clients / Bespoke design service
Committed to developing sustainable & practical improvements for scientists worldwide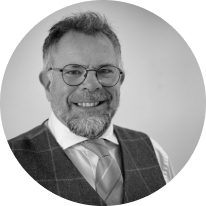 Asynt's unique range of innovative and sustainable products/services are developed by chemists for chemists - to make your lab life easier.
Martyn Fordham, MD
Customers also purchased