Current offers from Asynt
If you need a brighter lab life then take a look at our fantastic current offers – we have a wide range of laboratory equipment to suit your needs.
With deals available on key laboratory apparatus from the high-performance and oil-free DrySyn Classic Kit with CondenSyn waterless air condenser, Vacuubrand's MD 1C Vario PLUS pump with massive 3 year warranty, the game-changing Spiral Evaporator (suitable for even high-boiling solvents) and the NEW LightSyn Illumin8 photoreactor cooling base to mention just a few –  hopefully there's something there for you and your team to bring your lab to life in 2023.
Find further details of all our current offers on the "Specification" tab or download the PDF flyer here: Asynt – Jan-March 2023 Special Offers






If you'd like to discuss any of these offers and how they may suit your chemistry then please do contact us!
With a wide range of apparatus always available at the best possible price.
Current offers include:
All prices subject to carriage and tax as applicable.
Brilliant bargains for the laboratory from Asynt - get in touch with us now to discuss your needs or to request a quotation! Our current offers are valid to 31st March 2023.
UK / Europe / Global Delivery
Developed in collaboration with our clients / Bespoke design service
Committed to developing sustainable & practical improvements for scientists worldwide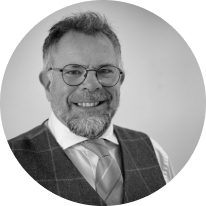 Asynt's unique range of innovative and sustainable products/services are developed by chemists for chemists - to make your lab life easier.
Martyn Fordham, MD
Customers also purchased