Current offers from Asynt
If you need a brighter lab life then take a look at our fantastic current offers – we have a wide range of laboratory equipment to suit your needs.
Included for this quarter, you'll find the world-renowned CondenSyn waterless air condensers (CondenSyn and CondenSyn MINI only) available on a buy-10, get 1 FREE deal!  We also have great pricing on the invincible Vacuubrand MD1C Vario PLUS pump with better than 5mbar control and an extended 3 year warranty for only £3,865 with a saving of £460 off RRP!  There are discounts available across the whole range of SIMDOS liquid dosing pumps from KNF, and huge savings on the unique PressureSyn high-safety single position laboratory pressure reactor.
Find further details of all our current offers on the "Specification" tab or download the PDF flyer here: Asynt – July to September 2023 Special Offers Flyer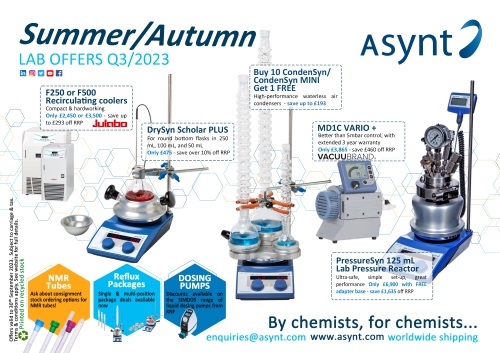 If you'd like to discuss any of these offers and how they may suit your chemistry then please do contact us!
With a wide range of apparatus always available at the best possible price.
Current offers include:
All prices subject to carriage and tax as applicable.
Brilliant bargains for the laboratory from Asynt - get in touch with us now to discuss your needs or to request a quotation! Our current offers are valid to 30th September 2023.
UK / Europe / Global Delivery
Developed in collaboration with our clients / Bespoke design service
Committed to developing sustainable & practical improvements for scientists worldwide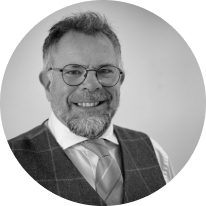 Asynt's unique range of innovative and sustainable products/services are developed by chemists for chemists - to make your lab life easier.
Martyn Fordham, MD
Customers also purchased