NMR Tubes
Asynt Ltd is the UK distributor for Deutero NMR tubes and accessories for auto-sampling and high throughput NMR.
As chemists, the Asynt sales team recognize how important performance and quality of NMR tubes are to prevent shimming issues, caused by an inadequate NMR tubes, or even worse tube breakage within the NMR machine due to inconsistent tube dimensions.
Deutero is a German based manufacturer of NMR Tubes for NMR Spectroscopy allowing us to provide a superb range of products at extremely competitive pricing and with German quality.
Together with the NMR consumable items, Asynt is also able to offer the DrySyn NMR tube heating block for use in conjunction with any model of stirrer hotplate and also our Liquid Nitrogen generator ideal for attachment to your NMR machine in order to generate your own liquid nitrogen, see associated products tab.
Please go to the downloads tab for the full catalogue or contact us to discuss your requirements.
Please see downloads for a full PDF catalogue.
Always at "Special Offer" price - get in touch today to find out how much you could be saving
UK / Europe / Global Delivery
Developed in collaboration with our clients / Bespoke design service
Committed to developing sustainable & practical improvements for scientists worldwide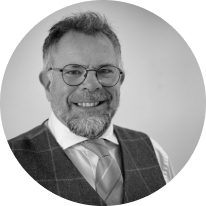 Asynt's unique range of innovative and sustainable products/services are developed by chemists for chemists - to make your lab life easier.
Martyn Fordham, MD
Customers also purchased