Vacuubrand MD1C Vario PLUS Pump
The Vacuubrand MD 1C Vario Pump is ideal for vacuum applications with high boiling solvents.
The hystersis-free vacuum control to better than 5 mbar prevents superheating and foaming and therefore ensures a constantly high process safety, even when evaporating solvents such as NMP, DMF and DMSO. The control enables automatic detection of vapour pressure and automatic adjustment of the vacuum level to the process requirements.
Incredibly popular with chemists requiring a pump with full control, the MD1C Vario PLUS is offered with an extended three year warranty – ask for details!
5 mbar rating
High end results with all makes of rotary evaporator, even the most basic
Simple, one-touch, vacuum control throughout the whole process, even for solvent mixtures
Oil-free diaphragm pump with outstanding chemical
Ultra low vibration and whisper quiet operation
Extended 3 year warranty available from Asynt
The Vacuubrand MD1C VARIO PLUS is currently available for the same price as the standard model, but comes with the extended 3 year warranty, for only £3,865. Available from stock - offer valid to 30th September 2023 or while stocks last. Contact us for further details.
UK / Europe / Global Delivery
Developed in collaboration with our clients / Bespoke design service
Committed to developing sustainable & practical improvements for scientists worldwide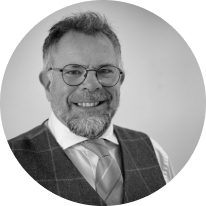 Asynt's unique range of innovative and sustainable products/services are developed by chemists for chemists - to make your lab life easier.
Martyn Fordham, MD
Customers also purchased