We are pleased to confirm that a new fReactor research paper has been published.
Designed by chemists and engineers from within the Institute of Process Research and Development at the University of Leeds, the fReactor Classic is simple to assemble and modify, making it suitable for a wide range of continuous-flow processes.  The fReactor platform is constantly under development, with options now including fReactor MAXI, fReactor Classic Hastelloy and fReactor MAXI Hastelloy.  There is also a "Photochemistry in Flow" model now available.  The principals behind fReactor is to make Flow Chemistry accessible to all chemists and, with its popularity growing by the day, that appears to be working!
Prof. John Blacker
Prof. Nikil Kapur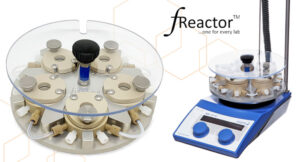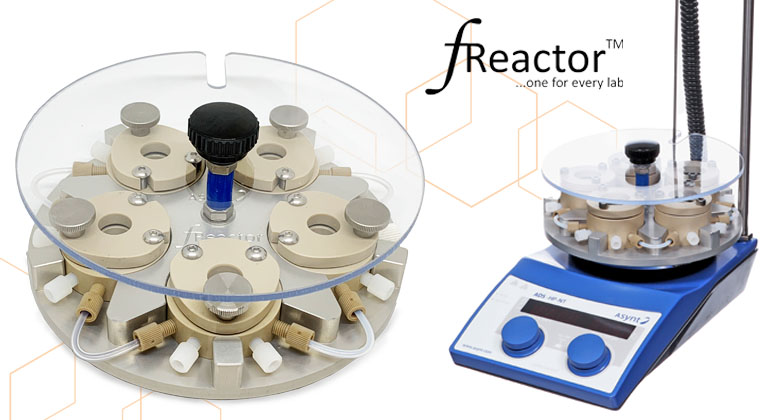 Research paper title:
A Hybridised Optimisation of an Automated Photochemical Continuous Flow Reactor.
Abstract:
A new hybridized algorithm that combines process optimisation with response surface mapping was developed and applied in an automated continuous flow reaction. Moreover, a photochemical cascade CSTR was developed and characterised by chemical actinometry, showing photon flux density of ten times greater than previously reported in batch. The success of the algorithm was then evaluated in the aerobic oxidation of sp3 C–H bonds using benzophenone as photosensitizer in the newly developed photo reactor.
You can read the new fReactor research paper in full via this link:  A Hybridised Optimisation of an Automated Photochemical Continuous Flow Reactor.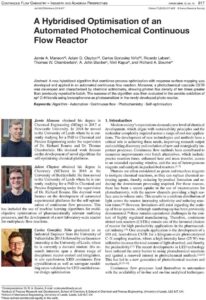 Authors: Manson, Jamie A.; Clayton, Adam D.; Niño, Carlos Gonzalez; Labes, Ricardo; Chamberlain, Thomas W.; Blacker, A. John; Kapur, Nikil; Bourne, Richard A.
If you're interested in further reading on the fReactor Flow Chemistry platform there is a dedicated website from Prof. John Blacker and Prof. Nikil Kapur and their team at the iPRD where you can find a wealth of information including published papers, set up & operation information, applications and much more.  Visit www.fReactor.com. Alternatively, please contact us to talk about how fReactor could benefit your laboratory.