fReactor MAXI Complete Kit
Designed by chemists and engineers from within the Institute of Process Research and Development at the University of Leeds, the fReactor MAXI is simple to assemble and modify, making it suitable for a wide range of continuous-flow processes. 
fReactor MAXI includes 5 x Continuous Stirred Tank Reactors (CSTR) of 7.5 mL volume each.
Heating and mixing are provided by a standard magnetic hotplate stirrer and fluidic pumps (e.g. HPLC, syringe, peristaltic, gear) are used to drive the reagents around the modules.
Integrating the efficiency of pipe-flow processing with the advanced mixing of a CSTR, the fReactor range delivers a general "plug-and-play" setup which is well-suited to multiphasic reactions; allowing chemists to explore continuous-flow processing, with little expertise required.
fReactor isn't just about the hardware; we also offer a dedicated website to help you get started with flow chemistry, and with setting up your fReactor module/s: https://www.freactor.com/
Kit comprises:
5 x PEEK fReactor MAXI modules
1 x aluminium holding plate with thermocouple hole & protective screen
15 x Viton o-rings
6 x PTFE cross stirrer bars
20 x flangeless PEEK fittings with ETFE ferrules
15 x Tefzel blanking plugs
2.5 m x PTFE tubing
1 x tube cutter
1 x hex key
Further information on the fReactor platform, including examples of different reaction types conducted using the platform, can be found in: Org. Process Res. Dev. 2017, 21, 9, 1294-1301.
For further information on the principles of flow chemistry and how the fReactor MAXI platform fits into this please visit www.freactor.com
Complete your setup with the following accessories that we also provide:
Kalrez O-rings
Back pressure regulators
Pressure relief valves
Hotplate stirrers
Syringe pumps
UK / Europe / Global Delivery
Developed in collaboration with our clients / Bespoke design service
Committed to developing sustainable & practical improvements for scientists worldwide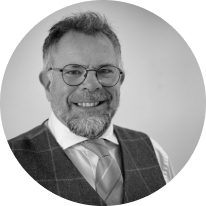 Asynt's unique range of innovative and sustainable products/services are developed by chemists for chemists - to make your lab life easier.
Martyn Fordham, MD
Customers also purchased