We are pleased to confirm that there are NEW Flow Chemistry papers available online now at the info-site, www.fReactor.com.
What topics are included in these new Flow Chemistry papers?
These papers show examples of the reactions carried out using the fReactor platform, documented in peer-reviewed articles. These include photochemical reactions and an arrange of single and multi-phasic reactions.
Some of the most recent additions include:
Separation of amines, includes automated pH adjustment, use of fReactor probe adapters, multiphasic flow and in-flow separation
Multi-step asymmetric flow syntheses of ezetimibe and eslicarbazepine acetate. Uses fReactors for longer residence time reactions with Pd/C held in each reactor with a frit
Screening hydrogenations carried out in batch under pressure showing the capabilities as efficient hydrogenation reactors
Hydrogenations carried out in flow under pressure
Photochemical flow study showing 10x photon flux increase over typical batch operation
Aerobic oxidation of sp³ C-H bonds using benzophenone as photosensitizer
More details about the fReactor platform
The fReactor platform is constantly under development, with a range of options currently available:
fReactor Classic:  5 x PEEK modules, each 1.8 mL volume
Also available in Hastelloy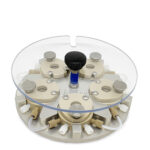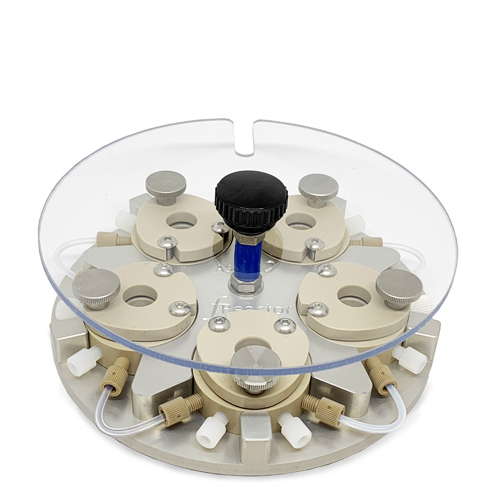 fReactor Maxi:  5 x PEEK modules, each 7.5 mL volume
Also available in Hastelloy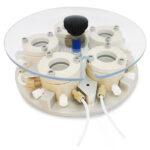 fReactor Photo Flow: each module available individually, choose from 450 nm (Blue) 10w LED COB chips or 365 nm (UV) 10w LED COB chips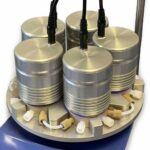 You're very welcome to download our brief PDF overview with the key details of the platform, click through for more details here on the website, or contact us to discuss your requirements.  You can use the LIVE CHAT box at the bottom right of your screen, call on +44 (0)1638 781709, or email [email protected].  We look forward to speaking with you soon.