As a team, we decided that we wanted to do something to get our amazing customers smiling!
We've found in the past that you guys are equally as fond of your sweet (chocolate) treats as you are of goodies for your lab so we're giving you the opportunity to get your hands on some of both! We have some excess stock to giveaway; CondenSyn (450mm with B14 connectors, an unusual size indeed but you can just add an adapter to suit your favoured flask size) and some DrySyn Classic bases (suits 1L round bottom flasks – these don't have the 100% perfect finish that we insist upon but they're 100% perfect for use if you're not worried about that!) These need a new home along with some tasty chocolate that needs distributing!
So how do I get my hands on these, you ask?
Just take a fun photo of yourself or your team (with a lovely big smile please) in your lab and with anything you've purchased from Asynt, tag us, and share either on Twitter, Instagram, or LinkedIn and the ones we love the most will get a gift! Our absolute favourite picture (the one that gives us the biggest smile!) will get some brand new DrySyn: their choice of either a DrySyn Scholar Kit (for 250/100 mL flasks) or a DrySyn MULTI-E Starter Kit (for 25/50/100 mL flasks).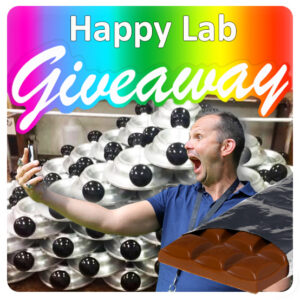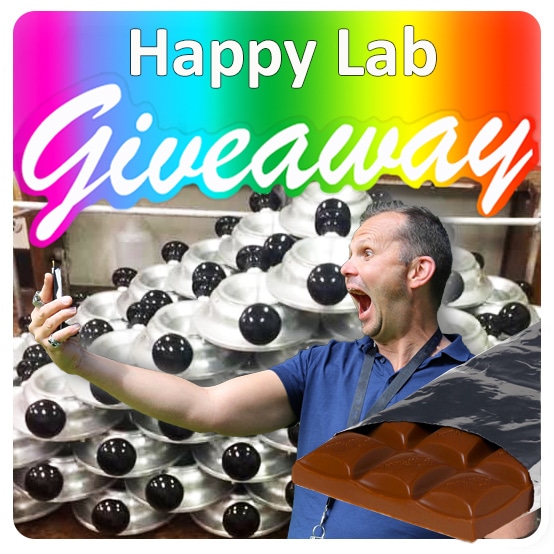 You have until 9am GMT Monday 30th November 2020 to enter and you can tag us on as many photos as you like!
Now let's get happy!