It's that time of year when chocolate is in demand and the office team can be found fending our lovely MD, Martyn, off our impressive stash of goodies which form the Asynt Easter Giveaway 2022.
What's up for grabs in the Easter Giveaway this year?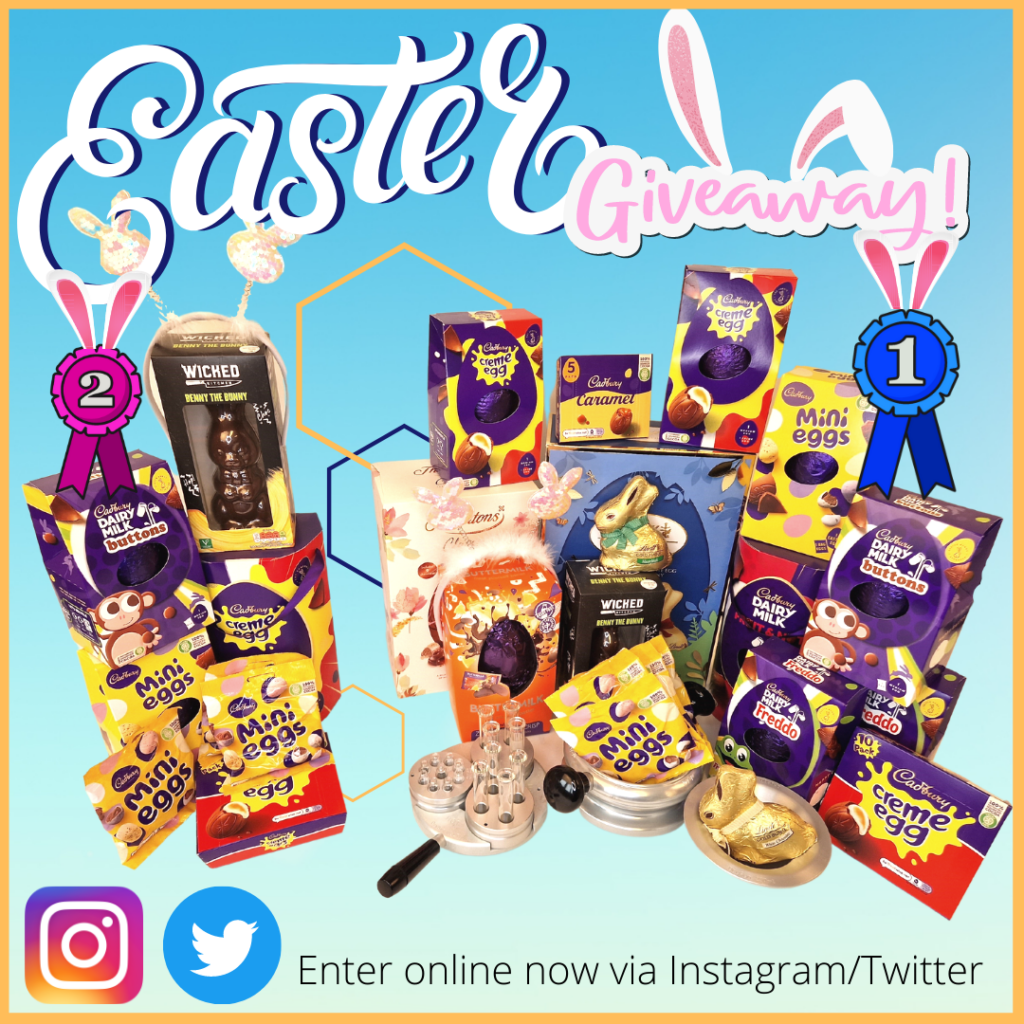 If you fancy feeling like a superstar in your lab team, take a few seconds to enter our giveaway now –  The winner gets masses of chocoholic goodies (including vegan and gluten-free treats) plus their choice of a DrySyn Classic Starter Kit (single reactions in RBF up to 1,000 mL) or a DrySyn Parallel Synthesis Kit (up to 27 parallel reactions in tubes or vials). 
There's a bonus bonanza of chocolate gorgeousness for one lucky runner up (and I'm sure the sales team are open to negotiations for a special one-off discount on any DrySyn you're tempted by so keep us posted!). 
How to enter our Easter Giveaway:
You can enter the Asynt Easter Giveaway 2022 in literally just a few seconds!  Fly on over to your preferred social media platform – either Instagram or Twitter, and follow the simple instructions on the clearly marked giveaway post.
The formal stuff:
Entries close at midday (UK time) Sunday 10th April 2022.   The winners will be selected at random from all entries across both platforms and informed by DM.  We'll aim to despatch the winners prizes on Monday 11th or Tuesday 12th April so the edible elements can be enjoyed over the long weekend (bank holidays on the following Friday and Monday here in the UK!) so keep an eye on your messages.
Don't forget, you can enter as many times as you like until the giveaway closes.  Good luck!
Ts&Cs apply:  no employees or family members of employees of Asynt, or their distribution partners, may enter the Asynt Easter Giveaway 2022.  Customers can enter as many times as they like.  No cash alternative.  DrySyn offered is standard sized with no modifications.