Servicing & Maintenance for lab gas & liquid nitrogen generators
If you use a lab gas generator or liquid nitrogen generator, we can provide full servicing & maintenance plus repairs for it whenever required.
Our strategically located, fully factory trained service engineers, have a wealth of knowledge and experience and an enviable reputation.  Specialising in compressed air and gas generation technology, we can respond rapidly to your needs in an emergency but also offer service agreements to ensure that your lab generator provides the best possible performance for your team.  Good maintenance can also extend the life of the apparatus to its fullest potential and give you peace of mind that you're working safely.
Servicing & Maintenance provisions can include replacement elements, components and spare parts, with options for different levels of cover such as the examples below:
For precise budget control:  For a one off fee per year, your equipment will be serviced to the manufacturers recommendations and all the necessary parts will be replaced at the correct interval, with complete diagnostic checks carried out on every visit.
This plan also covers any breakdowns at no additional cost to you and includes 24hr response.
Total control of your consumable expenses:  For a one off fee per year, all consumable parts changed as recommended by the manufacturers or as the site dictates.
A complete diagnostic check is also carried out at each visit.
Consider your servicing & maintenance requirements when purchasing a new lab gas generator or LN2 generator – we're here to help you get the very best from your equipment.
Please contact us to discuss your requirements for full servicing, maintenance or repair of your laboratory gas or liquid nitrogen generators.  We can then provide a free quotation to meet your needs.
Ensure that your team works in safety, and extend the lifetime of your lab equipment, by maintaining your apparatus properly.
This service currently available for gas generators in UK & Ireland only
and for liquid nitrogen generators worldwide.
UK / Europe / Global Delivery
Developed in collaboration with our clients / Bespoke design service
Committed to developing sustainable & practical improvements for scientists worldwide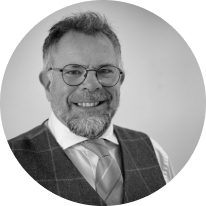 Asynt's unique range of innovative and sustainable products/services are developed by chemists for chemists - to make your lab life easier.
Martyn Fordham, MD
Customers also purchased