Ozone generator
This corona discharge ozone generator is a small air-cooled unit designed for bench top use – perfect for the confines of the modern laboratory, and for laboratory research.
This popular compact system allows users to obtain a variable ozone output up to  10g O₃/h.  Operating on various feed gases, such as dried air or oxygen, this ozone generator can produce concentrations up to 10% volume.
It incorporates function indicators, feed gas flowmeter and variable output control and is simple to set up and use.
Output variation is manually adjustable using front panel controls and is straight forward to use.
How does this ozone generator work?
Ozone is produced when oxygen gas is passed over the ceramic
dielectric of an ozone generating module . The module is powered
by a high voltage/high frequency power board. The electronic
power board is designed for either intermittent or continuous
operation. The ceramic dielectric is housed within a finned heat
sink block which is air cooled by fan assisted atmospheric air.
(Also available in an alternative wall mounted format)
Variable ozone output up to 10g O3/h
Operate under vacuum or at maximum pressure of 10psig
Illuminating switches indicating ozone production and faults
Air cooled
O&M manual including performance graphs
Full twelve months warranty
Technical backup facilities
Feed gas: air or oxygen
Compact dimensions
Process:

Operating method: vacuum or pressure (10psi max.)
Module cooling medium: ambient air (fan assisted)
Connections: PVDF compression fitting to suit 8 mm (0.31 inch) OD PIPE

Materials:

Enclosure: mild steel, epoxy coated
Module: 316 stainless steel electrode assembly inside a ceramic dielectric tube supported by P.T.F.E end caps

Remote controls & signals:

Ozone ON-OFF: green illuminator switch
Fault: red illuminator switch
Flowmeter: 2-10l/min
UK / Europe / Global Delivery
Developed in collaboration with our clients / Bespoke design service
Committed to developing sustainable & practical improvements for scientists worldwide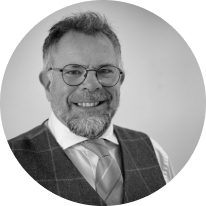 Asynt's unique range of innovative and sustainable products/services are developed by chemists for chemists - to make your lab life easier.
Martyn Fordham, MD
Customers also purchased