Nitrogen generators
The NG SIRIO range of nitrogen generators are designed with safety and convenience in mind.  With a variety of models to suit your requirements, providing up to 8L/min of laboratory high grade nitrogen gas, users can forget about inconvenient delivery schedules and storage of high pressure gas cylinders.
These nitrogen generators remove oxygen from air to less than 5 ppm and HC pollutants to less than 0.1ppm (if the optional scrubber is installed).  The range are available with a smart low-noise piston compressor, and all are 100% oil-free.
The Ultra Pure Nitrogen is mainly used to feed ICP, ELSD, GC, FTIR and is ideal as nitrogen gas supply for Gas Chromatography, Liquid Chromatography, Mass Spectrometry, Total Organic Carbon, Inductively Coupled Plasma Spectometry and Fourier Transform – Infrared Spectometry to name just a few applications.
Common features for the NG SIRIO NG2 generators include:
Easy use and installation
Purities up to 99.9999 %
Pressure up to 5.5 bar
Flow rate up to 8 L/min
Long life and 100% oil free built-in compressor
Reduced foot print
Stackable with HG and ZA
Contact us today to discuss how this could benefit your chemistry.
A range of models are available to suit your requirements:
Models: NG SIRIO
1500
3000
5000
5000 HP
8000
N2 outlet
 
 
Flow rate (Max)
1500 cc/min
3000 cc/min
5000 cc/min
5000 cc/min
16 l/min
8000 cc/min
Outlet pressure (Max)
5.5 bar
(79.7 psi)
5.5 bar
(79.7 psi)
5.5 bar
(79.7 psi)
8 bar
(116 psi)
6 bar (87 psi)
5.5 bar
(79.7 psi)
Nitrogen purity*1
> 99.9999%
> 99.9999%
> 99.99%
99.9999%
>98%
>99.7%
Outlet Dew-point *2
<-60°C (-76°F)
Outlet particulate
0.01 micron
Communication
 
 
RS485
Standard
RS232
Standard
General data
 
 
Supply rating
100-115 Vac (±10%) 50/60 Hz
or
230 Vac (±10%) 50/60 Hz
Connection type
IEC320-C14
Nominal power (max)
1000 W
Fuse rating (5x20mm)
10A (250VAC – T)
Net weight
90 kg
Dimensions (W x D x H)
43 x 75 x 69 cm
Pneumatic connections
 
 
Outlet port
1/4" female BSPP
Operating/storage conditions
 
 
Working Temperature
5-35°C (41-95°F)
Storage Temperature
1-50°C (34-122°F)
Humidity (max, non condensing)
70% [5-35°C (41-95°F)]
Noise
< 52 dB(A)
IP rating
IP20
Pollution degree rating
2 (with no aromatic compounds)
Altitude
< 2000m
*1 The purity refers to the residual oxygen
*2 Atmospheric Dew Point (ADP)
UK / Europe / Global Delivery
Developed in collaboration with our clients / Bespoke design service
Committed to developing sustainable & practical improvements for scientists worldwide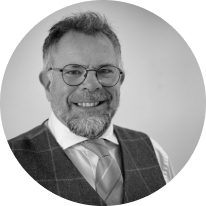 Asynt's unique range of innovative and sustainable products/services are developed by chemists for chemists - to make your lab life easier.
Martyn Fordham, MD
Customers also purchased