ReactoMate-Pilot Jacketed Reactors
The ReactoMate-Pilot ATOM Support from Asynt provides a simple, straightforward and easy way to support your jacketed reactor any size up to 30,000 mL.
Made from highly chemical resistant materials the ATOM makes access to your reactor much more manageable.
With a compact footprint and lifting mechanism (Easy raising/lowering of vessels with one hand, even 30,000 mL!) it makes it an excellent space saver in the fumehood.
To make it easy to get up and running from scratch with a ReactoMate-Pilot we are now offering packages including everything you need.
Ideal for vessels from 5L to 30L although it will accept smaller vessels.
Adjust the height of the vessel with one hand
Ergonomic design
Sturdy and well balanced support
Each vessel custom made to your specification
UK / Europe / Global Delivery
Developed in collaboration with our clients / Bespoke design service
Committed to developing sustainable & practical improvements for scientists worldwide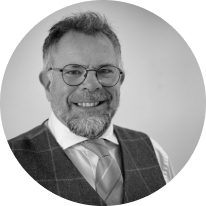 Asynt's unique range of innovative and sustainable products/services are developed by chemists for chemists - to make your lab life easier.
Martyn Fordham, MD
Customers also purchased