IKA Eurostar 60 Control
The IKA Eurostar 60 Control overhead stirrer:  A powerful, digital laboratory stirrer for tasks up to the – high viscosity – range.
Universal laboratory stirrer designed with a removable wireless controller and a digital TFT display. It automatically adjusts the speed through microprocessor controlled technology within the speed range of 0/30 – 2000 rpm.
The stirrer comes equipped with a RS 232 and a USB interface to control and document all parameters. An integrated torque trend display is provided for the measurement of viscosity changes. Safety circuits installed ensures automatic cut-off in an anti-stall or overload conditions. Continuous comparison of shaft speed to desired speed is maintained and variations are adjusted automatically. This guarantees a constant speed even with changes in viscosities of the sample.
Multilingual TFT display
Programmable functions
Integrated temperature measurement
Interval operation
Timer function
Adjustable safety circuit
Locked function
Infinitely adjustable speed
Push-through agitator shafts
Overload protection
Short-term overload operation
Slim casing
Quiet operation
Error code display
UK / Europe / Global Delivery
Developed in collaboration with our clients / Bespoke design service
Committed to developing sustainable & practical improvements for scientists worldwide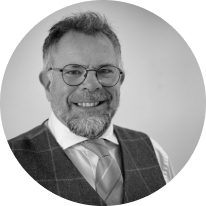 Asynt's unique range of innovative and sustainable products/services are developed by chemists for chemists - to make your lab life easier.
Martyn Fordham, MD
Customers also purchased