ReactoMate QUANTUM-PLUS Support
The "QUANTUM-PLUS" support is the perfect addition to any process chemistry laboratory working with larger scales.
Designed to be an entry-level system but with no compromise on quality, the QUANTUM-PLUS support's stripped back design makes it quick to set up and simple to use.
This support is suitable for all reaction vessels up to 50,000 ml and up to DN200 flange making it the perfect entry level system for your process scale up.  The stand would be adjusted to suit your chosen vessel but the images shown should be considered an example of the principal arrangement.
Fully compatible with all leading brands of overhead stirrer and suitable for vessels up to 50,000ml capacity and DN200 flange size, the "QUANTUM-PLUS" support is a simple and effective reactor stand.
Made in the UK and constructed from stainless steel, the design comes complete with mounting brackets, a neck clamp to secure your vessel in place, as well as a bottom support ring and overhead stirrer bosshead.
Please contact us to discuss your requirements.
UK / Europe / Global Delivery
Developed in collaboration with our clients / Bespoke design service
Committed to developing sustainable & practical improvements for scientists worldwide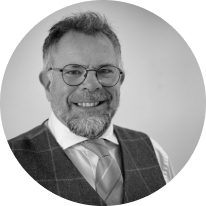 Asynt's unique range of innovative and sustainable products/services are developed by chemists for chemists - to make your lab life easier.
Martyn Fordham, MD
Customers also purchased