Parallel Pressure Reactor Module
The Asynt Parallel Pressure Reactor Module system allows users to vary the pressures at which they conduct experiments in devices such as the Integrity 10 or similar parallel reaction systems, offering up to 100 bar as standard.  This compact reaction station is highly customisable with a wide range of accessories and tools to suit your requirements, let us know what parallel reactor system you have and we can do the rest.
Consisting of 10* x 316 stainless steel reaction vessels, each system can be manufactured to your exact requirements. Designed and manufactured in the UK, options include, but are not limited to, a manifold system to link the vessels, individual pressure control, and reaction sampling. In addition we can also manufacture the units from exotic alloys such as hastelloy and inconel.
*10 x pressure reactor modules too many for your current needs?  We can also supply these individually if required.
If you'd like to discuss how this Parallel Pressure Reactor Module system could benefit your chemistry then please contact us.
The Asynt Parallel Pressure Reactor Module features:
Manufactured to work with parallel reactors such as the Integrity 10, or similar.
Screw closure on each individual cell
Fail safe mechanisms
Manufactured from 316 stainless steel
(other materials available upon request)
Suitable for work to 100 bar @ 150 °C
Available as a complete system with 10 individual cells, or available individually.
UK / Europe / Global Delivery
Developed in collaboration with our clients / Bespoke design service
Committed to developing sustainable & practical improvements for scientists worldwide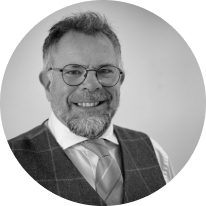 Asynt's unique range of innovative and sustainable products/services are developed by chemists for chemists - to make your lab life easier.
Martyn Fordham, MD
Customers also purchased