Integrity 10 reaction station
Run 10 independent experiments at once
The Integrity 10 reaction station enables users to run 10 separate reactions in parallel, setting the temperature and stir rate individually for each cell.  These parameters can be precisely controlled, with users able to design specific temperature profiles for each individual experiment, and record all data electronically.  The Integrity 10 reaction station can therefore speed up investigative chemistry by ten-fold.  It's ideal for use in determination of solubility and crystallisation profiles (curves can be programmed in to the temperature profiles), and in high-throughput chemistry.  With an expansive range of accessories and customisation options available, the Integrity 10 can be tailored to your specific requirements.  The units are easily upgraded, allowing you to add further optional features as required, for example – full automation, or high pressure screening.
Scientists can easily set up these test parameters via the user-friendly and intuitive touchscreen menu.  There are also a range of pre-programmed profiles for routine measurements to save you time and energy!
As the Integrity 10 reaction station can run 10 unique reactions in parallel, up to 10 chemists can use the system to run their experiments simultaneously.  The system can be left unattended in a separate location that all users can access, reduce space required by streamlining the requirement for multiple systems, and double your throughput as it can be left running overnight.
Asynt offer a unique parallel pressure reactor module system to complement the Integrity 10, manufactured to your exact requirements.
Storing and interpreting data with the Integrity 10
Results are stored with information such as reaction composition, experiment owner, concentration, and the name of the profile with data stamp.  You can view the progress of the reaction within each individual cell on the large monitor, and view the information graphically for at-a-glance understanding.
Used for screening reactions in investigative chemistry or drug discovery laboratories, and also process monitoring laboratories – The Integrity 10 can be very useful for establishing the ideal reaction conditions of many industrial chemical processes. The system can more than earn its keep as a great trouble-shooter, pinpointing the cause of process malfunctions due to temperature.
A positive for your laboratory's environmental impact
The Integrity 10 reaction station is environmentally conscious, using an exact energy input with each cell being pre-programmed to switch off automatically. Using 90% less energy reduces CO2 emissions accordingly, making the Integrity 10 perfect for Green Lab working.
The Integrity 10 reaction station is an excellent screening tool for most laboratories with applications including:
Reaction optimisation
Parallel synthesis
Polymorph screening
Stability studies
Kinetic studies
Catalyst screening
Solubility tests using turbity measurements
Standard Integrity 10 reaction station specifications:
| | |
| --- | --- |
| Number of cell positions | 10 |
| Cell cavity diameter | 25.5 mm |
| Glass vessel fill level | 1 to 25 mL |
| Temperature range | -30°C to 150°C |
| Temperature difference between 2 position (maximum) | 180°C |
| Temperature overshoot (maximum) | 0.1°C |
| Maximum heating/cooling rate | 5°C/min |
| Temperature ramp rate | 0.1°C/min to 5°C/min in 0.1°C/min steps |
| Stir speed range | 350 to 1200 rpm |
| Maximum viscosity capacity | Glycerine at 25°C |
| Recommended stir bars | 12/4.5mm (cylindrical) or 10/6mm (oval) |
| Temperature resolution | 0.01°C |
| Temperature accuracy | ±0.5°C |
| Stirrer resolution | 1 rpm |
| Stirrer accuracy | ±10 rpm |
UK / Europe / Global Delivery
Developed in collaboration with our clients / Bespoke design service
Committed to developing sustainable & practical improvements for scientists worldwide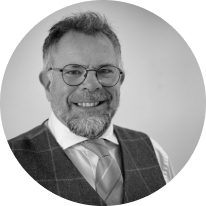 Asynt's unique range of innovative and sustainable products/services are developed by chemists for chemists - to make your lab life easier.
Martyn Fordham, MD
Customers also purchased