Nabertherm Tube Furnaces
The Nabertherm tube furnaces offer outstanding performance and come in the perfect compact & low weight design to suit the modern laboratory.
These furnaces are equipped with a working tube which doubles up in function as a support for the heating wires.  This means that the working tube is part of the furnace heating which enables very high heat-up rates.
The tube furnaces can be supplied for use up to 1100 °C or 1300 °C. Both models are designed for horizontal application. If you require a protective gas atmosphere a separate working tube incl. gas supply system 1, e.g. made of quartz glass, must be inserted in the working tube.
Tmax 1100 °C or 1300 °C
Housing made of sheets of textured stainless steel
Inner diameter of the tube: 30 mm, heated length: 200 mm
Working tube made of C 530 material including two fiber plugs as standard
Thermocouple type K (1100 °C) or type S (1300 °C)
Solid state relays provide for low-noise operation of the heating
Heating wires wound directly around the working tube resulting in very fast heat-up rates
Defined application within the constraints of the operating instructions
Accessories include:
Over-temperature limiter with adjustable cutout temperature for thermal protection class 2 in accordance with EN 60519-2 as temperature limiter to protect the furnace and load
Gas supply system for non-flammable protective or reactive gas
UK / Europe / Global Delivery
Developed in collaboration with our clients / Bespoke design service
Committed to developing sustainable & practical improvements for scientists worldwide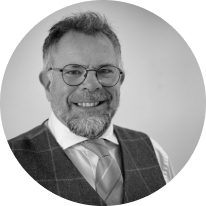 Asynt's unique range of innovative and sustainable products/services are developed by chemists for chemists - to make your lab life easier.
Martyn Fordham, MD
Customers also purchased