Nabertherm Muffle Furnaces
The Nabertherm muffle furnaces L 1/12 – LT 40/12 are ideal for daily laboratory use.
With high quality construction and design, they offer extremely reliable operation and come with your choice of either a flap door or lift door with no additional cost for either option.
Tmax 1100 °C or 1200 °C
Heating from two sides by ceramic heating plates (heating from three sides for muffle furnaces L 24/11 – LT 40/12)
Ceramic heating plates with integral heating element which is safeguarded against fumes and splashing, and easy to replace
Insulation made of non-classified fiber material
Housing made of sheets of textured stainless steel
Dual shell housing for low external temperatures and high stability
Optional flap door (L) which can be used as work platform or lift door (LT) with hot surface facing away from the operator
Adjustable air inlet integrated in door (see illustration)
Exhaust air outlet in rear wall of furnace
Solid state relays provide for low-noise operation
Defined application within the constraints of the operating instructions
NTLog Basic for Nabertherm controller: recording of process data with USB-flash drive
Accessories include:
Chimney, chimney with fan or catalytic converter (not for L 1)
Over-temperature limiter with adjustable cutout temperature for thermal protection class 2 in accordance with EN 60519-2 as temperature limiter to protect the furnace and load
Protective gas connection to purge with non-flammable protective or reaction gases (not available in combination with chimney, chimney with fan or catalytic converter)
Manual or automatic gas supply system
Process control and documentation via VCD software package for monitoring, documentation and control
UK / Europe / Global Delivery
Developed in collaboration with our clients / Bespoke design service
Committed to developing sustainable & practical improvements for scientists worldwide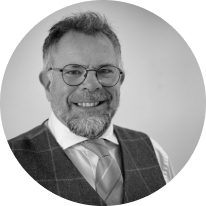 Asynt's unique range of innovative and sustainable products/services are developed by chemists for chemists - to make your lab life easier.
Martyn Fordham, MD
Customers also purchased