DrySyn MULTI Bases 5ml-500 mL
The DrySyn MULTI range is designed for safe, clean synthesis for vials and flasks up to 500 mL size.
Whilst we offer convenient kits to suit various groups of sizes, you are also welcome to purchase any of these bases individually to allow totally flexible use of the system.
Supplied with a strong, heat resistant handle the base allows for simple clamping of up to three flasks simultaneously.
The DrySyn MULTI-E Base may be used for up to 3 x 100 mL flasks in parallel.
The DrySyn MULTI-M Base may be used for up to 3 x 250 mL flasks in parallel.
The DrySyn MULTI-S Base may be used for up to 3 x 500 mL flasks in parallel.
Designed to suit all standard inserts including the range of Reaction Vial Inserts.
Flat bottom
Removable / repositionable feet
Safe laboratory heating and clamping
Safe temperature ramping to 300 o

C

Easy to clean
Supplied with heat resistant handle
Please note the DrySyn MULTI units rely on a wide pattern magnetic field for good coupling when using multiple flasks or tubes, brands such as Asynt, IKA, Heidolph all have very strong and wide magnetic fields; some (not all) other brands use a weaker/smaller magnetic drive and as a result may not couple as effectively.
UK / Europe / Global Delivery
Developed in collaboration with our clients / Bespoke design service
Committed to developing sustainable & practical improvements for scientists worldwide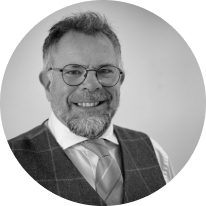 Asynt's unique range of innovative and sustainable products/services are developed by chemists for chemists - to make your lab life easier.
Martyn Fordham, MD
Customers also purchased