Custom PTFE Reactors
For those wishing to carry out reactions that require great chemical resistance, Asynt will manufacture custom PTFE reactors to your unique specification.  With a temperature range of -100°F to +400°F (-73 °C to 204 °C) this material is also suitable for both low and high temperature reactions.
By talking with you, we'll ascertain your precise requirements before drawing up the design of your custom PTFE reactor for your approval prior to manufacture.  We want to help you really visualise your setup so you're confident it's going to meet your needs.
In addition to your fully custom PTFE reactors, we can combine turnkey elements such as PTFE lids that are customisable with standard ports and connectors, so that your system is flexible.  We can also provide further PTFE vessel liners, custom stirrer shafts and baffle systems, dissipative PTFE apparatus, and unique magnetic PTFE coated stirrer fleas designed just for you.
If you'd like to discuss how this solution would work for you, please contact us!
Our custom PTFE reactors have a temperature range of -100°F to +400°F (-73 °C to 204 °C) and are highly chemically resistant.
Talk to us and discuss your requirements to find out how a bespoke system can help with your chemistry.
UK / Europe / Global Delivery
Developed in collaboration with our clients / Bespoke design service
Committed to developing sustainable & practical improvements for scientists worldwide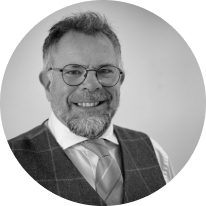 Asynt's unique range of innovative and sustainable products/services are developed by chemists for chemists - to make your lab life easier.
Martyn Fordham, MD
Customers also purchased