PTFE Apparatus designed just for you
There are few limits to how this chemically-resistant material can be customised to suit your needs.  In addition to a huge and diverse range of turn-key PTFE apparatus available off the shelf, we can manufacture bespoke PTFE components and more.  Just a few examples of what we can offer include bespoke screw top vessels, pressure vessel liners, PTFE reactor lids, custom stirrer shafts for reactor vessels and baffle systems in addition to static dissipative PTFE apparatus.  We've even designed and bulk manufactured unique magnetic PTFE coated stirrer fleas to meet one customers' special requirements!
We can provide detailed drawings of your bespoke PTFE apparatus prior to manufacture, ensuring that the design is just as you envisaged and enabling you to really visualise your setup, and of course our experts will co-ordinate with you to give optimum results from your new equipment.
If you need something that will offer great chemical resistance and can be used from a temperature range of -100°F to +400°F (-73 °C to 204 °C) then PTFE could be the solution you're searching for. Contact us today to discuss how we can help you.
We offer a huge range of PTFE components such as laboratory reactor lids, fittings, stirrer shafts and blades, magnetic stirrer fleas, baffles and much more but we can also custom manufacture any laboratory PTFE apparatus you need.
Please contact us to discuss your requirements.
UK / Europe / Global Delivery
Developed in collaboration with our clients / Bespoke design service
Committed to developing sustainable & practical improvements for scientists worldwide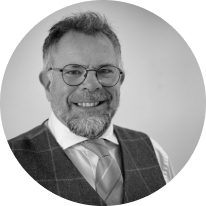 Asynt's unique range of innovative and sustainable products/services are developed by chemists for chemists - to make your lab life easier.
Martyn Fordham, MD
Customers also purchased